Hope everyone had a nice weekend .
In last friday , i introduce the base specification of High Voltage RF LED Controller . Today , let's learn something about the control method ,wiring and Installing caution.
As we can see there are 6 buttons on the control panel , as below are the funtion of each button .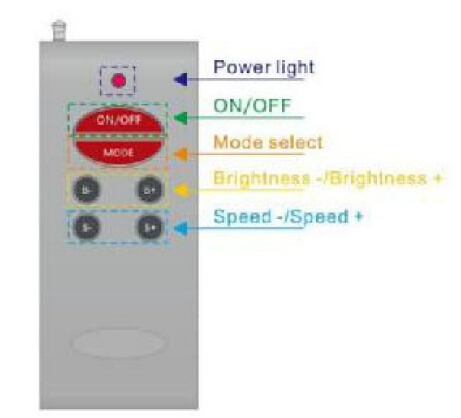 So now what can we do with the Mode seletion button? the number of times when press can make the strip change its color :
1 time : Static red
2 times: Static green
3 times: Static blue
4 times:  Static yellow
5 times: Static cyan
6 times: Static purple
7 times: Static white
8 times: Three base color jumpy changing
9 times: Seven base color jumpy changing
10 times: Three base color fade change
11 times: Seven base color fade change
Next step is how to connect high voltage 110v-240v with this RF controller :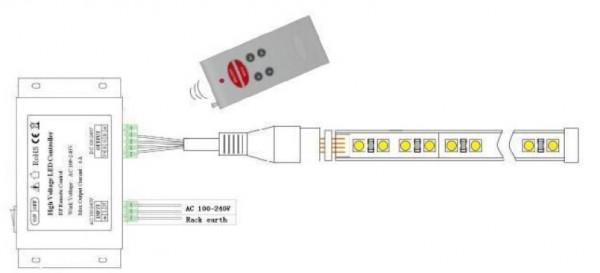 The last point is to pay attention the installtion safe :
1.Please install the products by professional electrician.
2.This product can not waterproof,please put into water-proof tank if the clients want to use it
outdoor. 3.Always be sure to mount this unit in an area that will allow proper ventilation to ensure a fitting temperature.
4.Please don't install this controller in lightening,intense magnetic and high voltage fields.
5.Check if the voltage and power adapter suit the controller and LED lights.
6.Please make sure the wires can sufficiently load the LED lights for avoiding accident.
7.Please make sure all the wires are connected correctly before switching on the power.
If you are have a 110v or 220v rgb led strip light , and do not know how to control it , hope you can get the helpful points from this article. thank you !