100 FAQs About LED Strip Lights
1. What is led strip light CRI and why is it important?
Color Rendering Index (CRI) is the measurement of how colors look under a light source when compared with sunlight.
Having information on the CRI of a LED strip light is important because you want to make sure that the colors are being accurately represented by the light source.
CRI is measured on a scale from 0-100. A CRI of 80+ is the industry-standard for most applications while a CRI of 90+ tends to be necessary for situations that need color accuracy.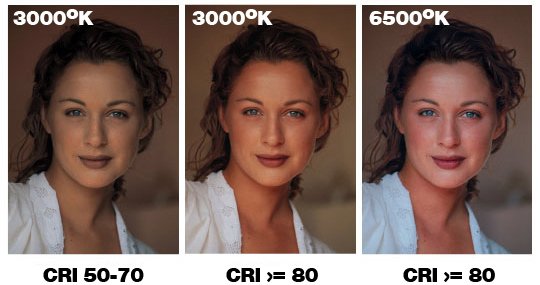 More about led strip light color temperature(kelvin)
More about led strip light color consistency
2. What's the difference between different chip?
LED chips are all not all equal. The four digits represent the size of the chips in millimeters.
For example, the 3528 chip is 3.5 mm X 2.8mm. Some chips are brighter than other and some have special uses and restrictions.