FAQs
About LED Chip
1. What LED Chip do you use?
DeRun mostly uses Epistar brand led chips. We can do other brand chips according to customer's requests, for example, Samsung, Philips, San'an, Honglitronic, and Smalite led chips. All of these led chips are of high quality. We only focus on a high quality products.

2. How many lumens led chips you use for your led strip lights?
3528 7-8LM, 5050 27-29LM,
2835 26-28LM, 5630 55-60LM.
We offer high lumen led chips for our normal led strips.
We also offer other lumens led chips for special projects, e.g. 2835 30-32lm led chip.

3. How much color rendering index for your led chips?
DeRun use at least Ra80 led chips to do our led strip lights. When we test by the integrating sphere machine, it usually shows Ra83 for most of our led chips. We also use many Ra90 and Ra95 led chips for special projects. We can offer the test report for each batch of our led strip light.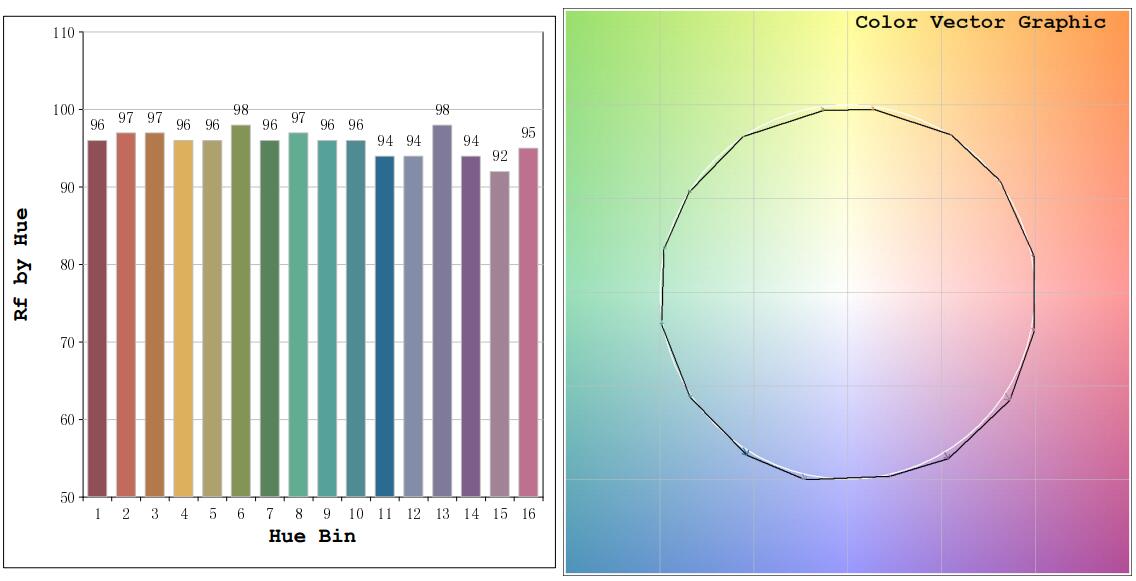 4. How much color temperature you can do?
For warm white and white color, 2200K, 2700K, 3000K, 4000K, 5000K, 6000K and 11000K these color temperatures are popular. We can do other color temperatures according to the customer's request.
5. Can you always keep the uniformity of your color temperatures?
DeRun always keeps the same bin color temperature for all our led strip lights. It's very important to our customers.
About PCB
1. What kind of PCB do you use?
DeRun uses at least 2 ounces PCB, some are 3 ounces and 4 ounces for better dissipation. They are 100% pure copper. All of our PCBs are UL listed from the PCB producer of Hongqi Lighting and Founder of Soonest Electronics.
2. Can you design a PCB board for customers?
DeRun have our own engineer team. Whatever flexible strip PCB or rigid strip PCB, our engineer team can draw Greber files for customers for the first time. We welcome all OEM and ODM orders from all over the world.

3. What's your PCB color?
We mostly do white color PCB right now. But yellow and black color PCB are also available if you need.

4. Can I print my logo on the PCB?
Yes, we can print your logo on the strips and the MOQ is 500M for one type to print the logo. We give the graphic file to the PCB supplier to let them print the logo the PCB, please confirm the file before we move on with the final production. Black, White, and Red colors are the standard ink in PCB that can be used as the logo color. Duo-color of the logo is complicated and requires more time.
5. What's the width of your PCB?
3528/2835: 3mm, 5mm, 8mm, 10mm, 15mm
335/3014: 6mm, 8mm, 10mm
5050: 8mm, 10mm, 12mm, 15mm
5630: 10mm, 12mm
About LED Strip
1. What kind of waterproof index can you offer?
IP20: Non-waterproof
IP54 PU: PU glue covering
IP54 SI: Silicone glue covering
IP Nano: Nano coating on the surface
IP65: Silicone tube waterproof
IP65: Hollow silicone extrusion waterproof
IP67: Solid Silicone extrusion waterproof
IP68: PU All-in-one technology

click to know more about waterproof led strip light
2. Can DeRun LED strips be cut?
Yes, you can cut the strips with a regular household scissor at any of the marked cut lines. These lines are designated on the strip by the copper soldering point or an image of a scissor on PCB.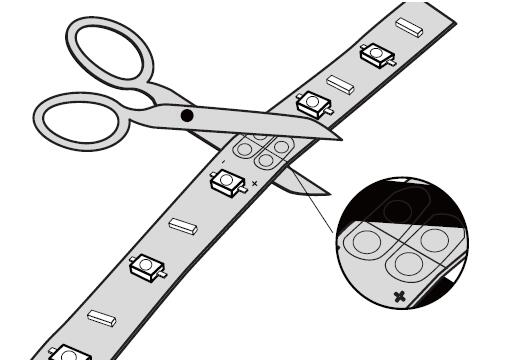 3. Can DeRun LED strips be soldered?
Yes, DeRun led strips can be soldered. This is the ideal method to install strip lights.
4. Do DeRun LED strips have an adhesive on the back?
DeRun LED strips have a 3M brand adhesive that allows for a very easy and secure installation. For heavier outdoor-rated strips, we recommend using the silicone-mounting brackets for a more long-term mount.
5. What specific adhesive is used on your LED strips?
Non-waterproof IP20 and waterproof IP65 use the 3M 300LSE adhesive tape. Outdoor waterproof IP68 uses the 3M 5952VHB adhesive tape. We also offer conductive adhesive tape for different applications.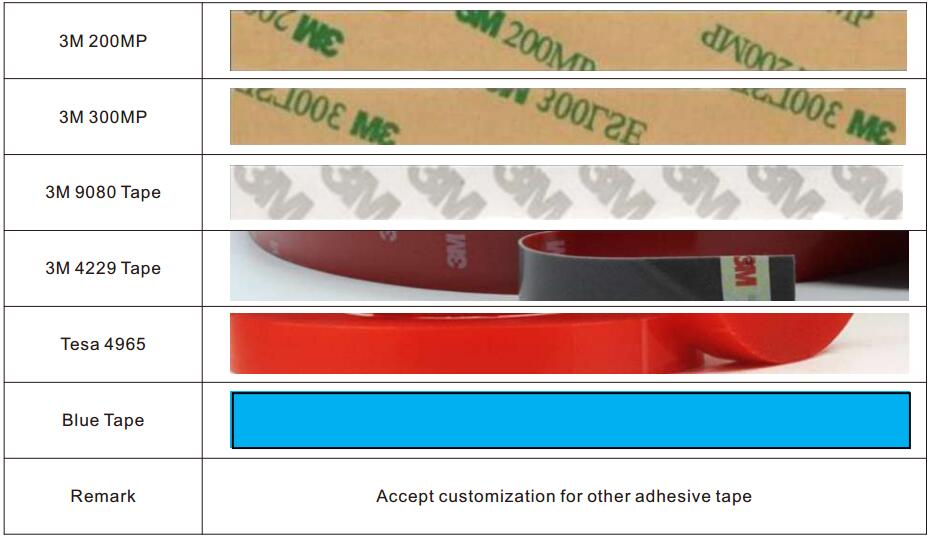 6. Hong long will your led strips last?
Our strips have been rigorously tested and have an expected lifespan of 50,000 hours before dropping to 70% luminosity. This means that if you were to use your strips 12 hours a day, every day, the strips would be expected to last longer than 10 years. Even after that time has elapsed, the strips will maintain a brightness of 70%. Higher-output strips require a heat sink to reach the expected lifespan.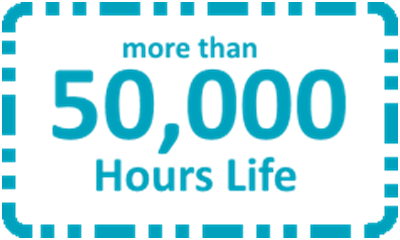 7. What are the warranties of your products?
We're so happy with the quality of our product, we offer a 3-year warranty on all of our LED strips to all of our clients. The warranty on power supplies ranges from 2 to 7 years which is model dependent.
8. What sort of beam angle is produced by your strips?
All of our LED strips have a beam angle of 120°. You can use an aluminum channel with a special lens to change the beam angle as required.
9. If I connect the strip backward + to – and – to +, will that ruin the strip?
No. LEDs are diodes so they only let power through in one direction. Simply reverse the wires and the led strip will work fine.
10. Do your LED strips work with dimmer switches?
Yes. All of our LED strips are fully dimmable and can work with dimming switches. It is important to select a dimmer and power supply that are compatible together. We offer kinds of dimmers. Note: RGB LED strips are only dimmable with an RGB controller.
11. How can I dim the LED strips?
There are many ways to dim the LED strip lights. Depending on your application, some dimming methods are better for your project than others.
a, Hardwire to Lutron type wall dimmer. This option requires the use of a dimmable driver and a compatible dimmer switch.
b, PWM dimming using an LED dimmer or controller. This was done by installing the dimmer after the power supply. We offer kinds of dimmers and controllers for this option.
12. What's the maximum run length of DeRun LED strips before voltage drop occurs?
DC12V Series:
A maximum continuous string of lighting in series: 1 Reel 16.4ft (5m).
Longer connections are possible in parallel with the correct power unit.
DC24V Series:
A maximum continuous string of lighting in series: 1 Reel 32.8ft (10m).
Longer connections are possible in parallel with the correct power unit.
13. What's the maximum operating temperature of your LED strips?
The temperature will vary from strip to strip. DeRun strips are designed to be underpowered at the component levels to keep the strip cooler than its maximum operating thresholds. We measure the strips' temperature from 60 degrees F to 115 degrees F. We have designed the LED strips to be able to operate in a temperature range of -22°F (-30℃) and 158°F (70℃). When the LEDs ran its higher ambient temperature above 40℃, it is recommended to use a heat sink to dissipate the heat away from the LED strip.
14. Can DeRun LED strips survive in a humid environment?
Indoor-rated strips can withstand up to 70% humidity. If it's going to be installed in a more humid environment, we would recommend using our outdoor-rated strips instead.
15. How much brightness is lost by using an aluminum profile with a frosted cover?
Frosted covers help diffuse the light and reduce 'hotspots' and may typically reduce the brightness up to 30%.
About orders
1. What certificate do you have?

2. Is that possible to pay by credit card or PayPal?
Yes, we accept PayPal for sample orders and small orders. You'd better pay by T/T when the order amount is more than $500. The commission of Paypal is too high for big amount.
3. Please let me know if it is possible to apply for a multiple listing of your UL File#?
Multiple listing is available on you for mass order. ML for UL: $500.
4. How long it takes for multiple listing?
It takes about 3-4 weeks. Therefore, it can be started after you placed the mass order.
5. How long will it take to receive my order?
We begin to process your order as soon as we get your payment. Usually, the sample order takes 3-5 days. Mass order takes 7-10 days. We usually ship by DHL or UPS, it takes about 3 days.