2835 12V 120W 600Leds 16.4Ft Roll IP20 Nonwaterproof led strip lighting . There is 3M adhesive tape on the back. 10mm width PCB .120leds per meter , 600leds 5 meter one roll . It is 22-24lm per led. High lumen and high quality led strip manufacturer. DC12V and DC24V are available. White, warm white colors are available. It can work directly with the dimmer and power supply. If you are interested in it , please feel free to send us require 🙂
Led strip light specification :
※ PCB Size: 5000mm*10mm
※ LED Quantity: 120leds/m
※ Working Voltage: 12V
※ Power: 24W/M
※ Lumen: 22-24LM per led
※ PCB Color: White
※ Viewing angle: 120 degree
※ Waterproof: IP20 Non-waterproof
IP65 Silicon Glue Covering Waterproof
IP67 Silicon Tube Waterproof
IP68 Silicon Tube and Silicon Glue Filled Waterproof
※ Tape: 3M adhesive tape on the back
※ Package: 5M/ROLL with Anti-static Bag
※ Certification: CE, ROHS, UL Listed
※ Warranty: 3 Years
Electrical/Optical Characteristics:
Part No.
Color
Operating
Voltage
LED
Quantity/m
Length
λd /TCC
Led spacing
Power
Dissipation/m
DR-2835FX120IP20-12W
White
DC12V
120
5m
6000-6500k
8.3MM
24W
DR-2835FX120IP20-12WW
Warm white
DC12V
120
5m
2800-3200k
8.3MM
24W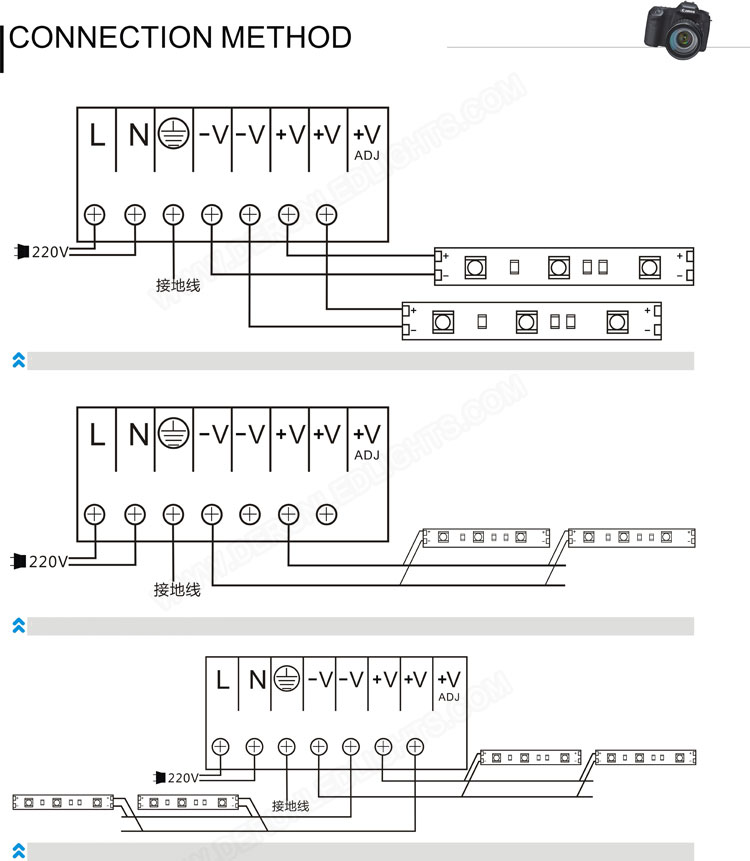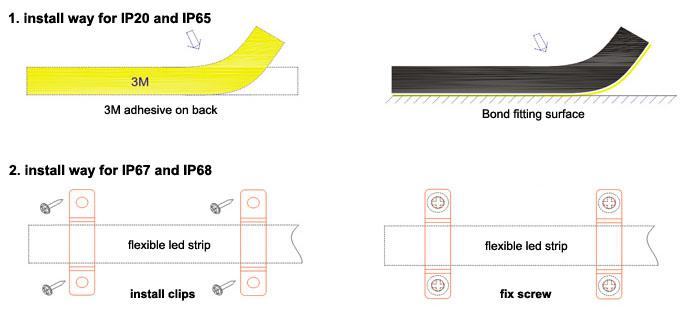 LED Strip Light Advantage:
1.Wide applicability, easy to install and maintain;
2.Extremely luminous, with wide viewing angle;
3.PCBase board, unique waterproof technique;
4.Energy saving and environmentalconservation, long lifespan;
5.Operation low voltage (DC12V, DC24V) for humansafety, various colors available.
Applications:
Indoor and outdoor decoration lightings;
Landscape outlines;
Large scale backlight Window display lighting;
Building contour decorative lighting;
Emergency hallway lighting;
Ad. Signs, light boxes;
Architectural decorative lighting;
Car and motorcycle decorative lighting;
Bridge edge lighting;
Cabinet LED Lighting;Showcase LED Lighting;LED Museum Lighting;
LED Kitchen Lighting;Display LED Lighting;Art LED Lighting;
Display Case LED Lighting;Wall-Graze LED Lighting;
Wall-Wash LED Lighting;Linear LED Lighting;
Linear LED Fixture;LED Retail Lighting.