Specification
This LED induction LED light strip adopts the current advanced infrared detection sensor, flame retardant power supply (optional accessory), and voltage regulator control circuit.
The entire circuit has been optimized and designed, and each component is made of high-quality, high-precision materials.
The induction is stable and the work is reliable. It is the first product of our company's LED touch sensor lamp, which has been recognized by many consumers.
Model: DR-CM007
Name: sewing machine LED light strip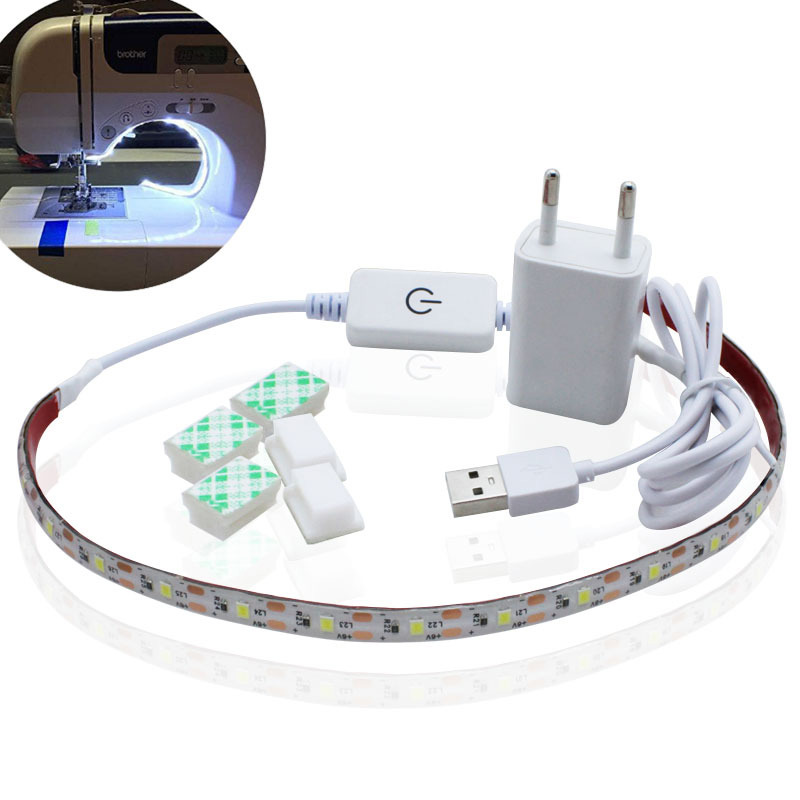 Features
Induction principle:
* If the reflective surface is not blocked within the sensing distance, the light strip will be on, otherwise the light will be off.
* When the shielding within the sensing distance is activated, the load light will be on, otherwise the light will be off.
1. Using new high-efficiency LED technology: it has the advantages of high efficiency, power saving, long life, energy-saving, explosion-proof, and so on. Various colors are available (red, yellow, blue, green, white, warm white), suitable for use in various places.
2. Using advanced temperature detection and induction technology, it has the characteristics of high sensitivity, anti-interference, fast response, long life, and so on.
3. Function: Press once to turn on – press again to turn off – long press to dim.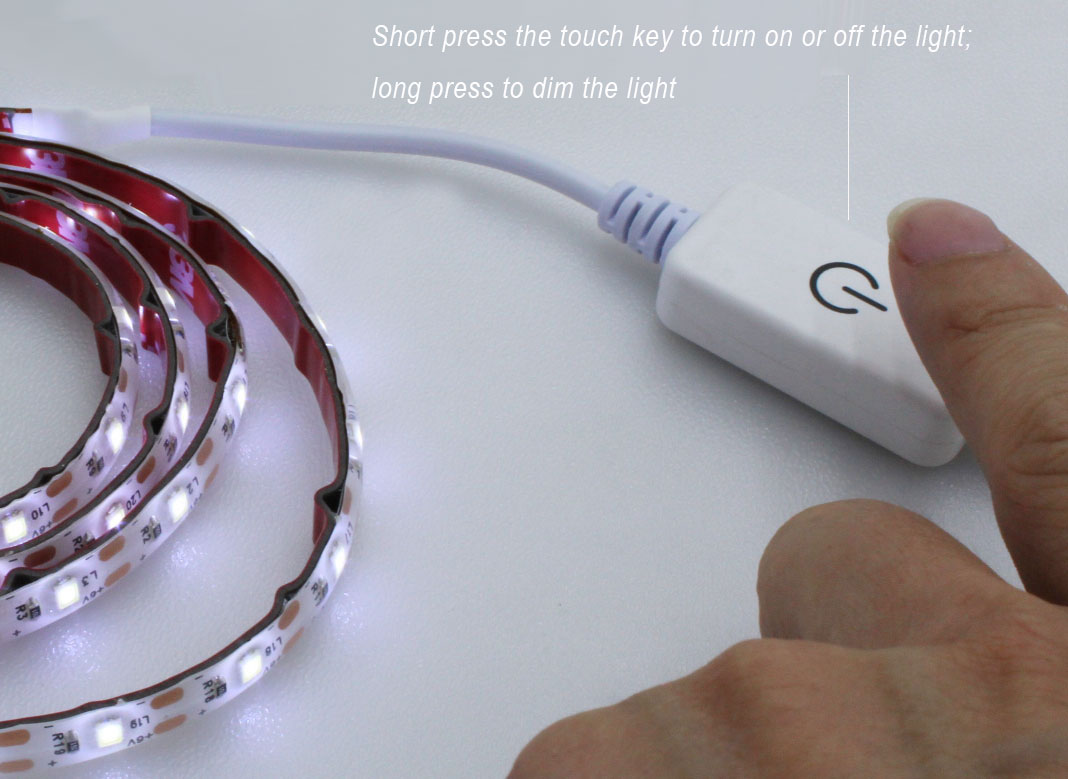 4. Humanized appearance design, exquisite appearance, fashionable and ultra-thin.
* High-quality aluminum, the surface is treated with high hardness anodizing;
* Good light transmission and diffusion performance, making the light softer and more elegant;
5. Reasonable structural design, cleverly hidden fixation, installation only requires a few snaps + the light comes with self-adhesive.
Specifications
1. Sensing method: touch sensing technology
2. Induction sensitive distance: <1MM
3. Induction switch cycle life: >1000000000 times. LED life: more than 100,000 hours
4. LED brightness: 22-24 lumens/piece, light-emitting angle: 120 degrees
5. LED light color: white, warm white, (red, yellow, blue, green, to be customized)
6. Load power: 5W Machine working current: <150 mA
7. Power supply: 5VDC
8. The product is suitable for ambient temperature and humidity: -5 degrees -38 degrees 5%-60%
9. Product size: 150mmX100mmX18mm (length X width X height), unit: mm (can be customized according to customer specifications)
10. Storage temperature: -10 degrees ~ 40 degrees
11. Weight: >0.5KG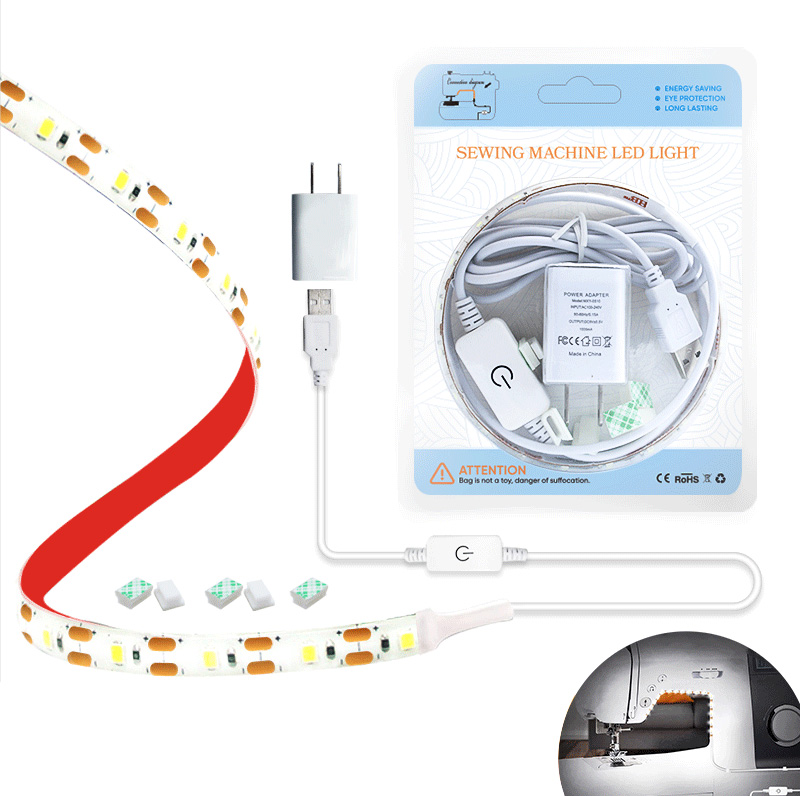 Installation method
1. Secure with screws. (delivery strong 3M tape paste)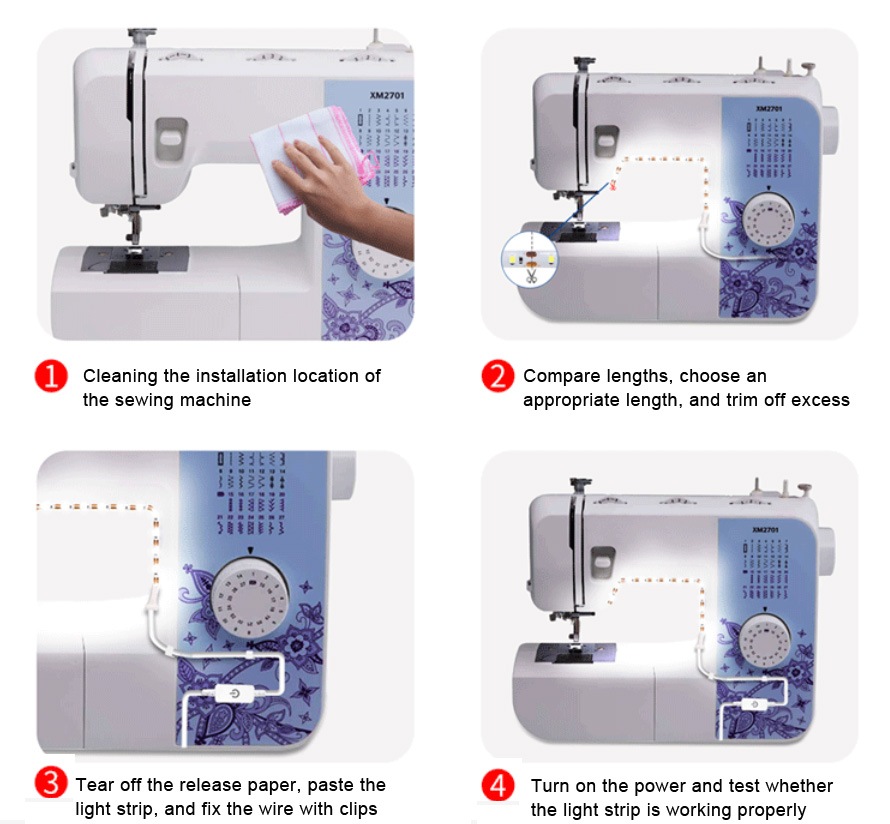 Matters needing attention
1. The working environment temperature must be -5°C~40°C.
2. This light is not waterproof, please do not place it in the rain.
3. Do not place the sensor light in a window, where the temperature or light changes obviously, otherwise it may cause malfunction.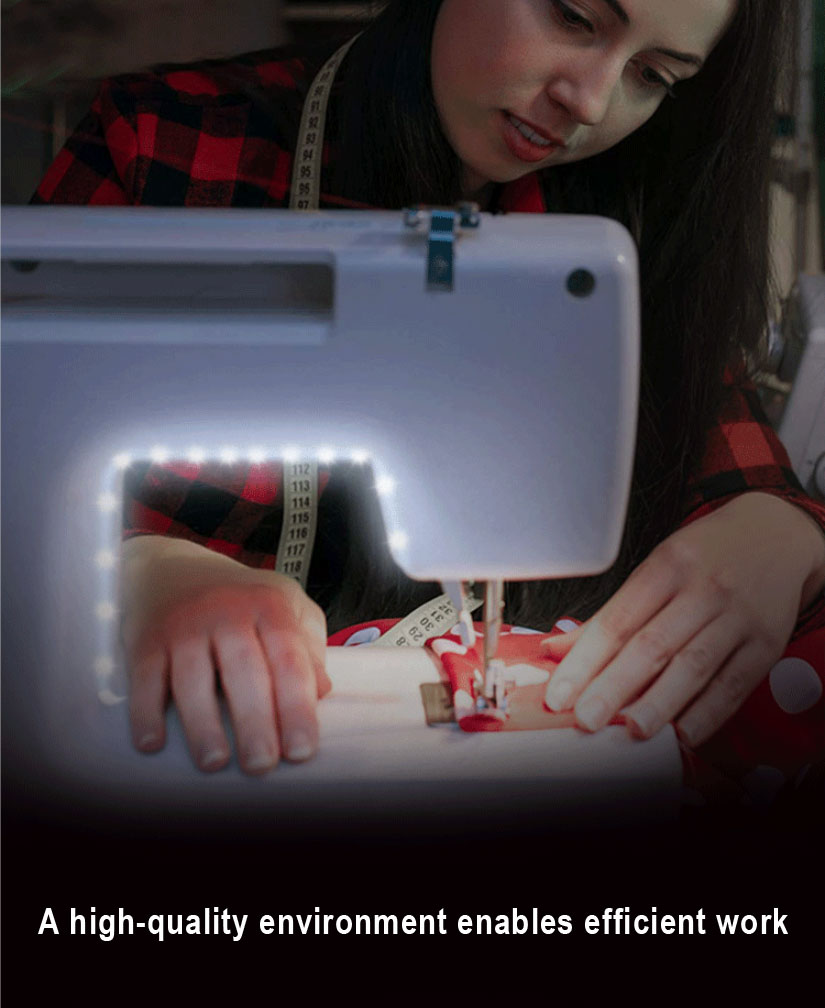 Application:
sewing machine lights, wardrobes, cabinets, cupboards, bookcases, hotel wardrobes, car luggage compartments, trunks