Magnetic LED Strip Light
The magnetic led strip light is a light strip with a magnetic strip on the back, that is, the 3M glue of the conventional light strip is replaced with a flexible magnetic strip. One side of this magnetic strip is smooth for adsorption on the mounting surface, and the other side is 3M self-adhesive tape for attaching to the back of the led strip light.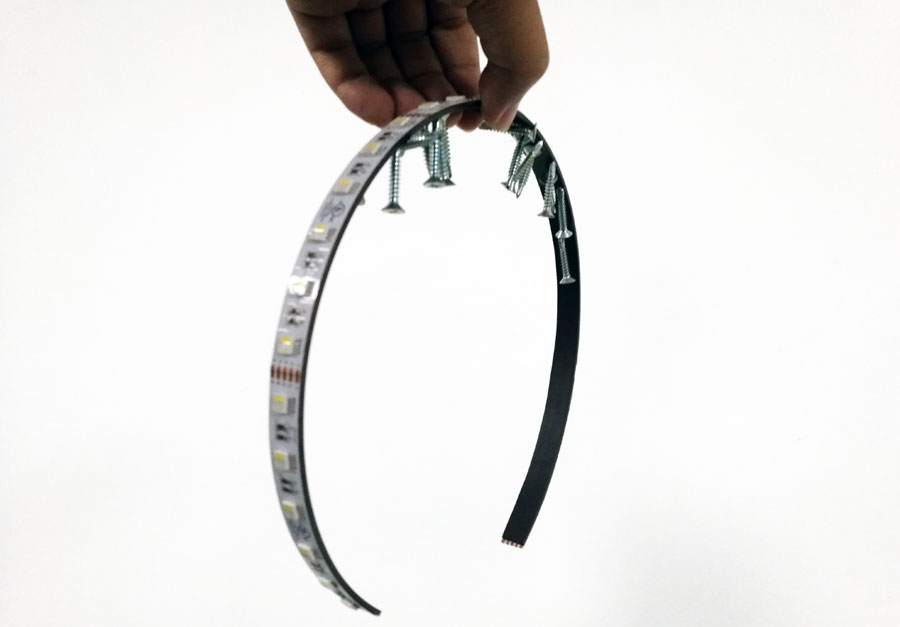 This kind of led strip is simple and convenient to install, easy and quick to replace, and will not cause any damage to the mounting surface.
The permanent magnet strip has a good magnetic attraction and will not decay in three years. Moreover, it is adsorbed on the metal surface, which is more conducive to the heat dissipation of the light strip.

The magnetic stripe can perfectly adhere to the back of the aluminum profile so that the aluminum profile can be adsorbed on any iron, cobalt, nickel-metal mounting surface. Eliminating the complicated steps of screwing, slotting, etc., and saving construction costs.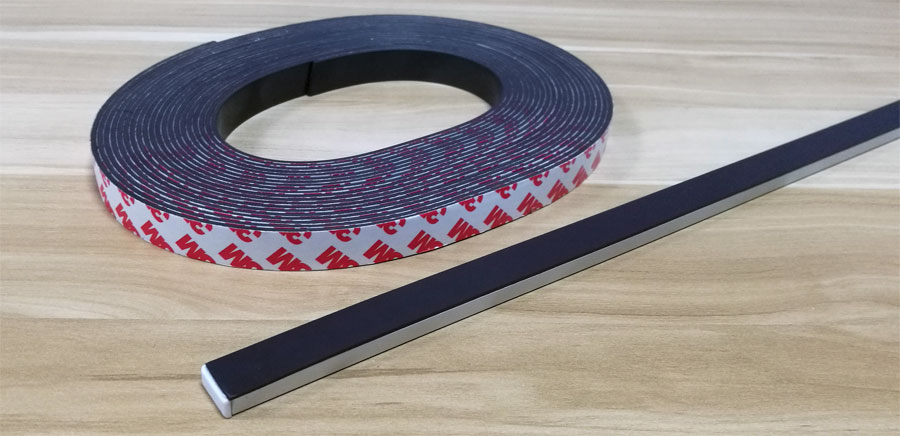 All our regular flexible and rigid strip light can be installed with this magnetic strip.