Specification
DERUN wholesale various high-quality UV Led Strip products. Global UV Blacklight Led Strip Suppliers and UV Led Strip Factory. LED UV Ultraviolet 395nm 5050 SMD Blacklight Strip LED Lights – This UV led strip light is the best selling. We can do both white and black PCB for you.
The following are some product parameters, what kind of wavelength is required for you, please click the inquiry button on the right, you will receive the most timely product information.
UV LED Strip Lights Specification:
※ Wavelength: 395nm
※ PCB Size: 5000mm*10mm
※ LED Quantity: 60leds/m
※ Working Voltage: 12V/24V
※ Power: 14.4W/M
※ PCB Color: White/Black
※ Viewing angle: 120 degree
※ Waterproof: IP20 Non-waterproof
IP65 Silicon Glue Covering Waterproof
※ Tape: 3M adhesive tape on the back for IP20 & IP65 led strip
※ Clips & End Caps: 10pcs Clips & 2pcs End Caps per roll for IP67 & IP68 led strip
※ Package: 5M/ROLL with Anti-static Bag
※ Certification: CE, ROHS, UL, CUL Listed
※ Warranty: 3 Years
What's the difference between 365 nanometer and 395 nanometer UV LED black lights strip.

Okay, I have to 2-foot LED black lights, the top one is 365 nanometers in wavelength, and the bottom one is 400 nanometers in wavelength, these black lights are about 15 feet away from our target.
So let's start with the 365 nanometer LED backlight, and I do apologize for the glare on the screen, the 400 nanometer does that.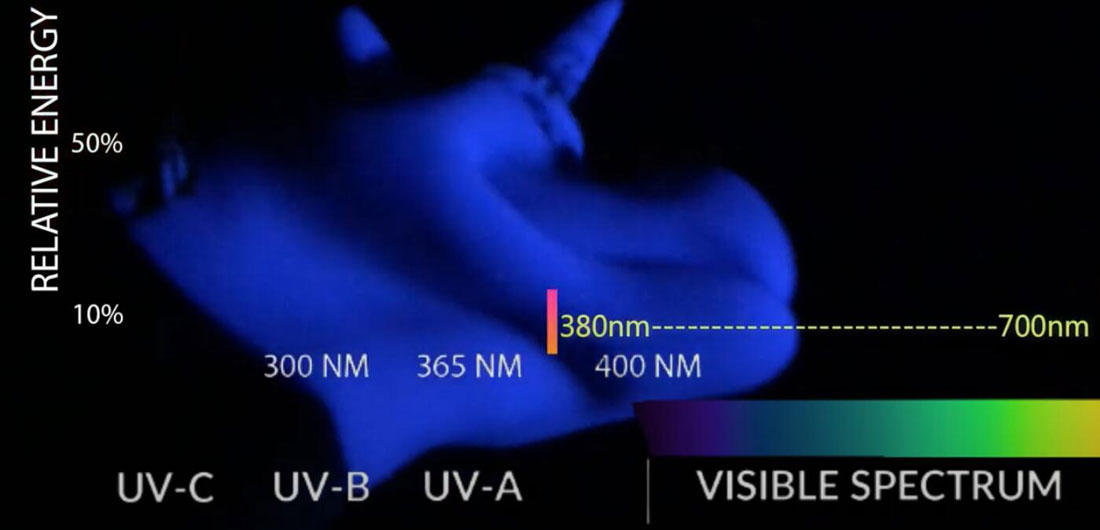 When you're videoing on camera, the 365 nanometer LED backlight has little to no visible light, that's because the human eye can roughly see in the 380 to 700 nanometers in wavelength.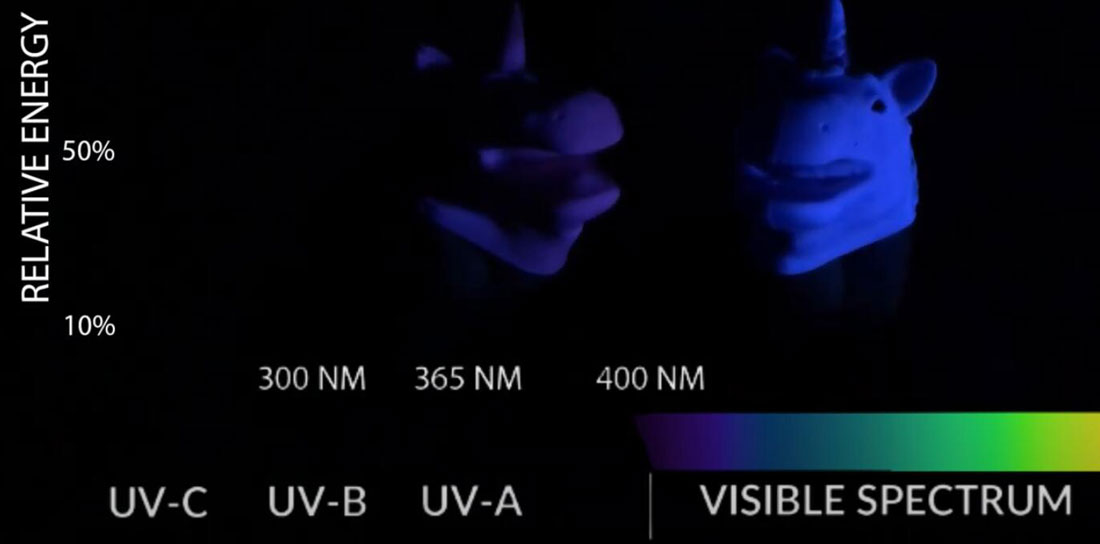 When you start moving down to 365 nanometer, that's when we start getting off the visible light spectrum where the majority will not see the light until it hits the UV reactive material.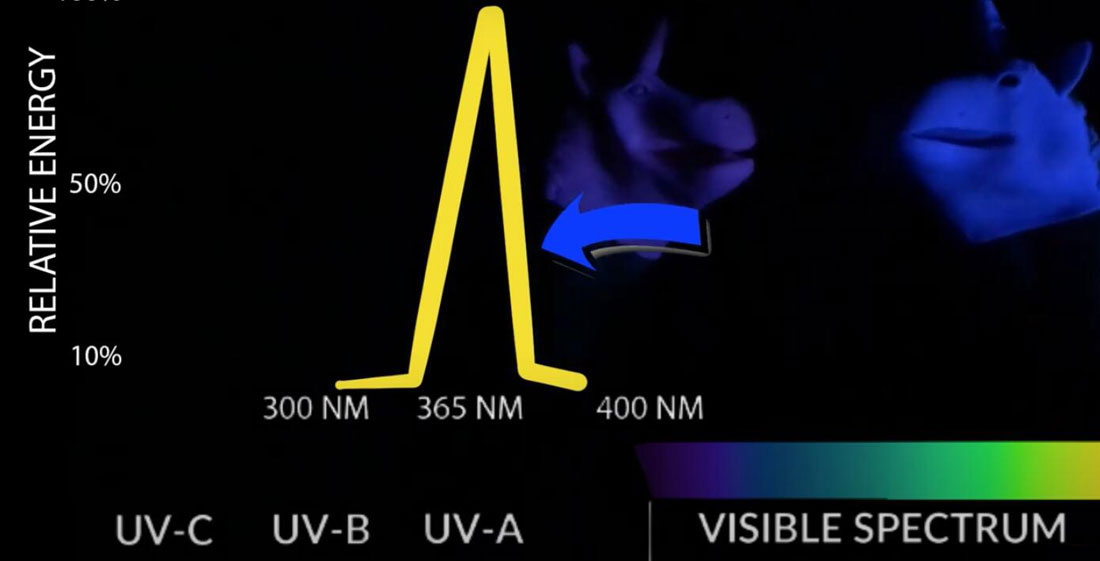 At the highest irradiance you'll get true UV peaked at 365 nanometers, the visible light you do see will determine how powerful the backlight is. As there is some visible light leakage before it peaks at 365 nanometers, the chart pinpoints the visible light.
The more powerful the backlight, the more visible light you'll see. Because it still produces some visible light so higher output equals higher visible light.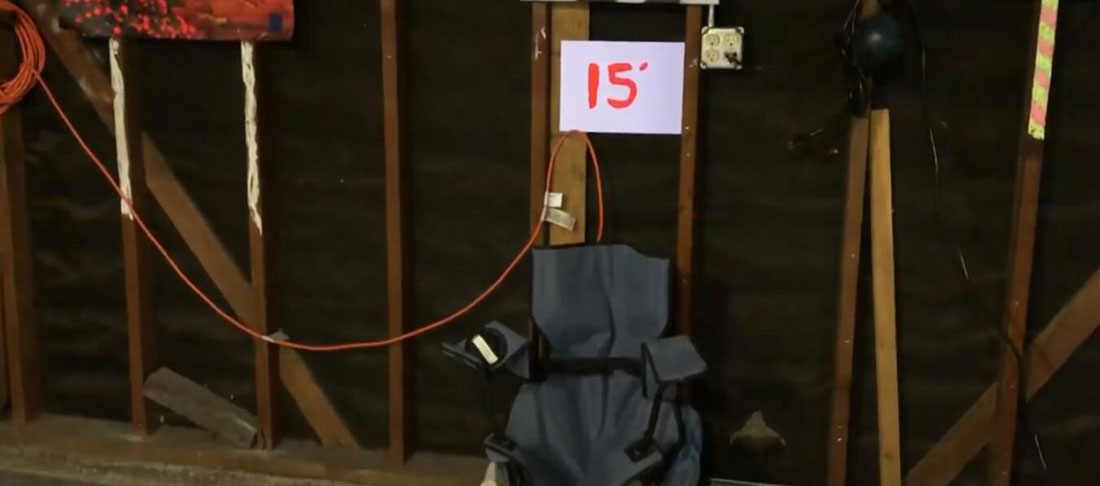 So, 15 feet away I have a chair just below the 15-foot sign, you can't really see it with a 365 nanometer backlight.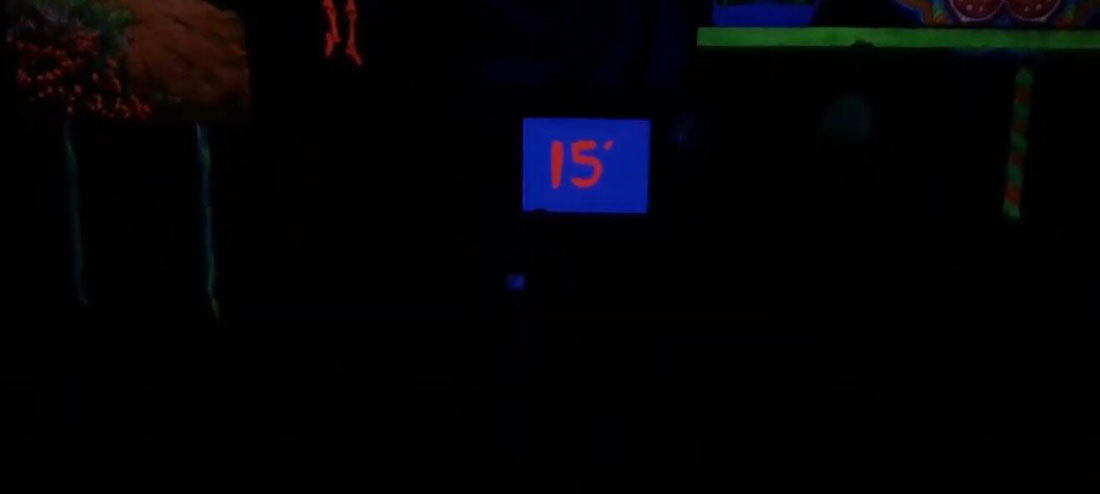 Here's the 400 an immediate liquid, the purple light you see here is all visible light because we're now moving in closer to the visible light spectrum.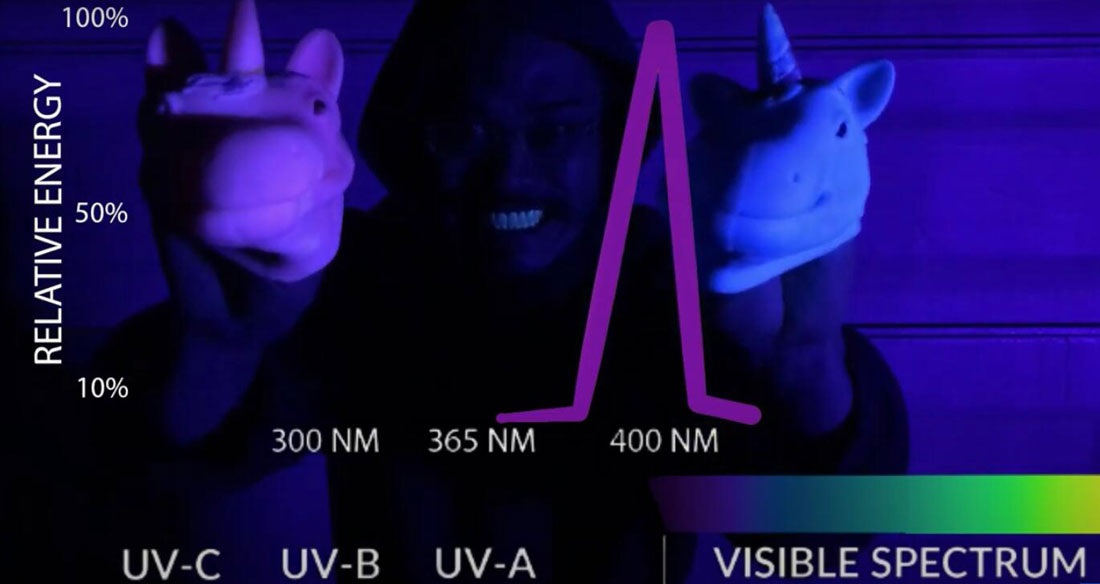 The UV reactive material was still fluoresce since you still have some UV output coming out of here. Even though it's not true UV, you'll notice all 395 nanometer black lights will have this purple visible light.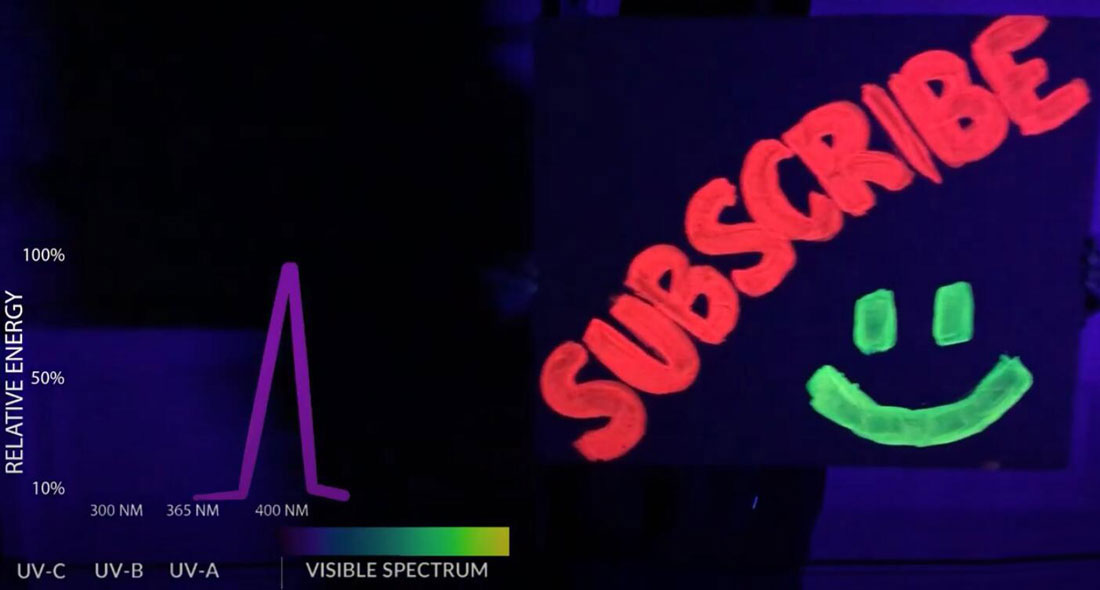 That is because most of these black lights are super high power, and the irradiance piece a lot closer to the purple in the visible light spectrum.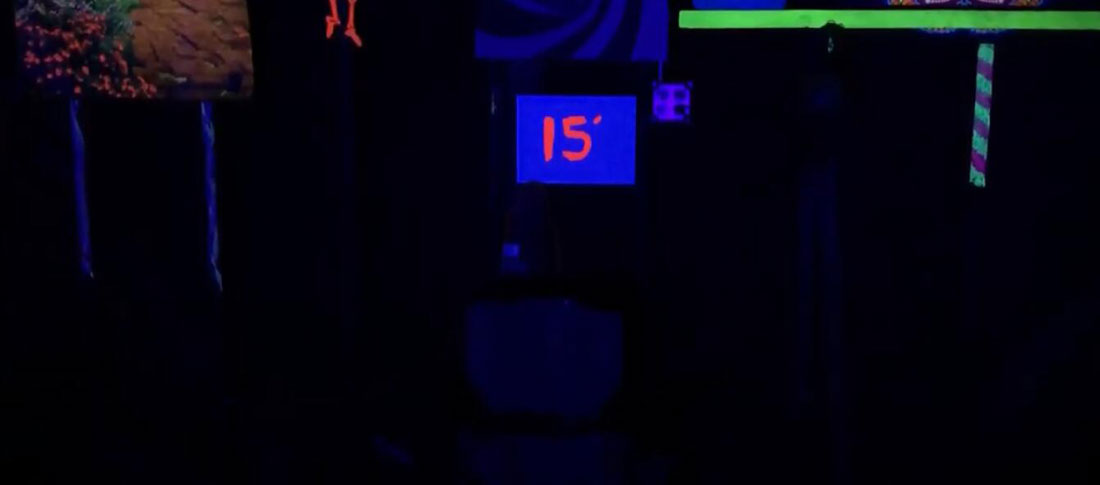 So 15 feet away with the 395 nanometer backlight, you can visually see the chair under the 15-foot sign. That's because all the purple visible light leakage, just to get a better understanding of what will work best for you.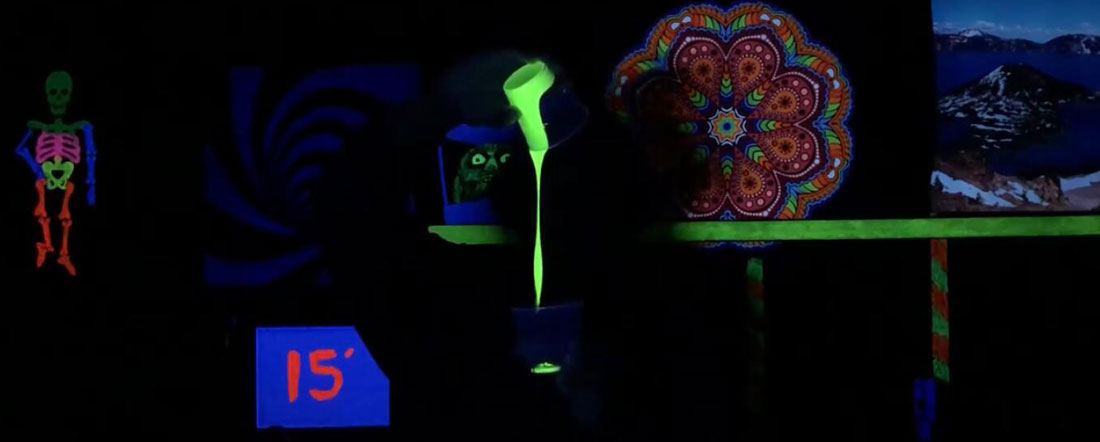 Here are more visuals on the 365 nanometer LED backlight, can you see me in this photo?

Here is the 395 nanometer LED backlight, can you see me here?
Through the above comparison, you should now know how to choose the UV LED strip lights you need.