Recently, our client meet a problem, They order the same color temperature of led strip, but when light up, they look different for IP20 nonwaterproof led strip and IP65 silicone covering waterproof led strip light.
As below are the picture of the led strip at same color temperature 2800-3200k, but they look difference: ip20 nonwaterproof led strip(the right one ) .ip65 silicone covering led strip (led left one )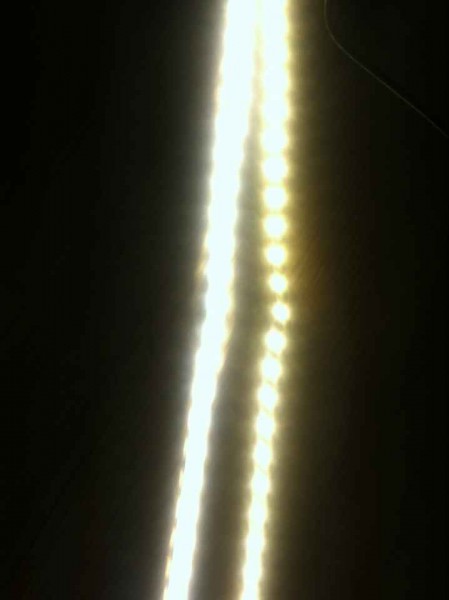 when we put them to reflect the wall, you can see they also difference :
IP20 Nonwaterproof  Led strip 2800k-3200k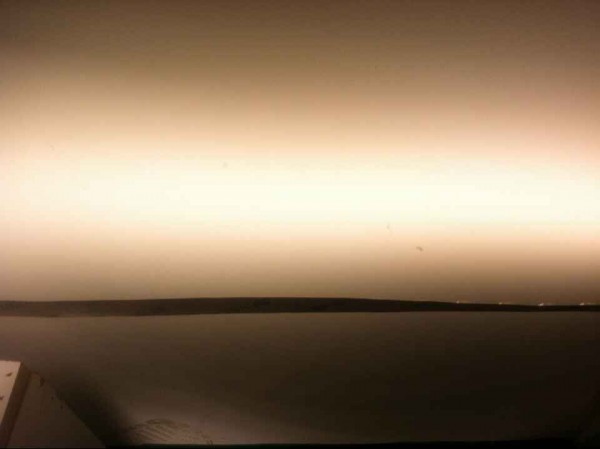 IP65 silicone covering waterproof led strip light :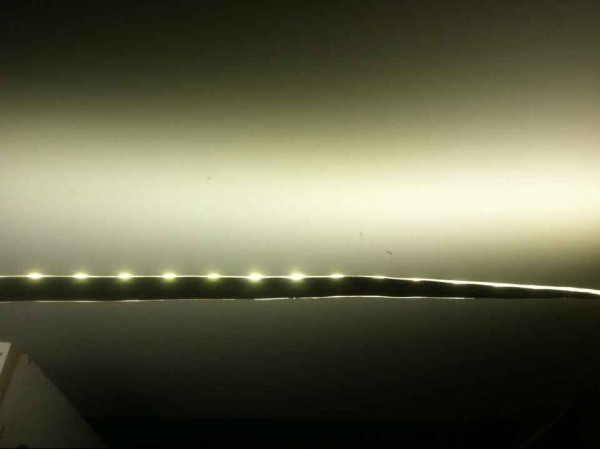 The reason why ip20 looks different with silicone covering ip65? today let's talking about this.
To protect the flexible led PCB and led chip from a long time expose outside cause damage .we will use the glue to covering the PCB and led chip, Derun uses transparent silicone covering the strip . not only can protect the strip getting yellow, but will make strip has a better lighting effect. however, Because the optical effects, the silicone covering became a second lens for led strip .make the led strip color temperature difference . its color temperature will increase 300k -500k.
It is a normal phenomenon.we can find this phenomenon also exists on some famous brand product, such as  Osram, GE. Now the science studies how to solve this problem by trying many tests.and find out to improve this phenomenon, must solve the problem of glue material to Light Absorbance, and combine the optical effects to led chip color. So let's looking forward to further studies to solve or improve this problem.