Now let's get into light strips. If you've read my articles, you know I love light strips. I have them installed all over my house and firmly believe you can never have too many light strips if you've ever installed light strips or plan on installing some.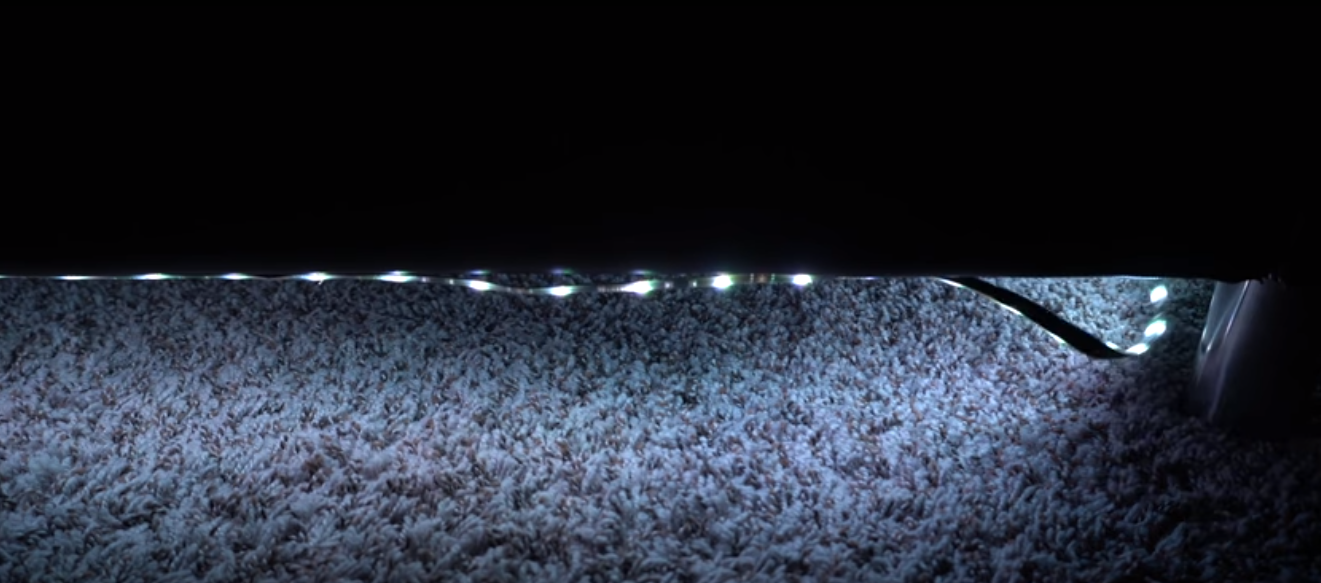 You might experience them falling down at some point.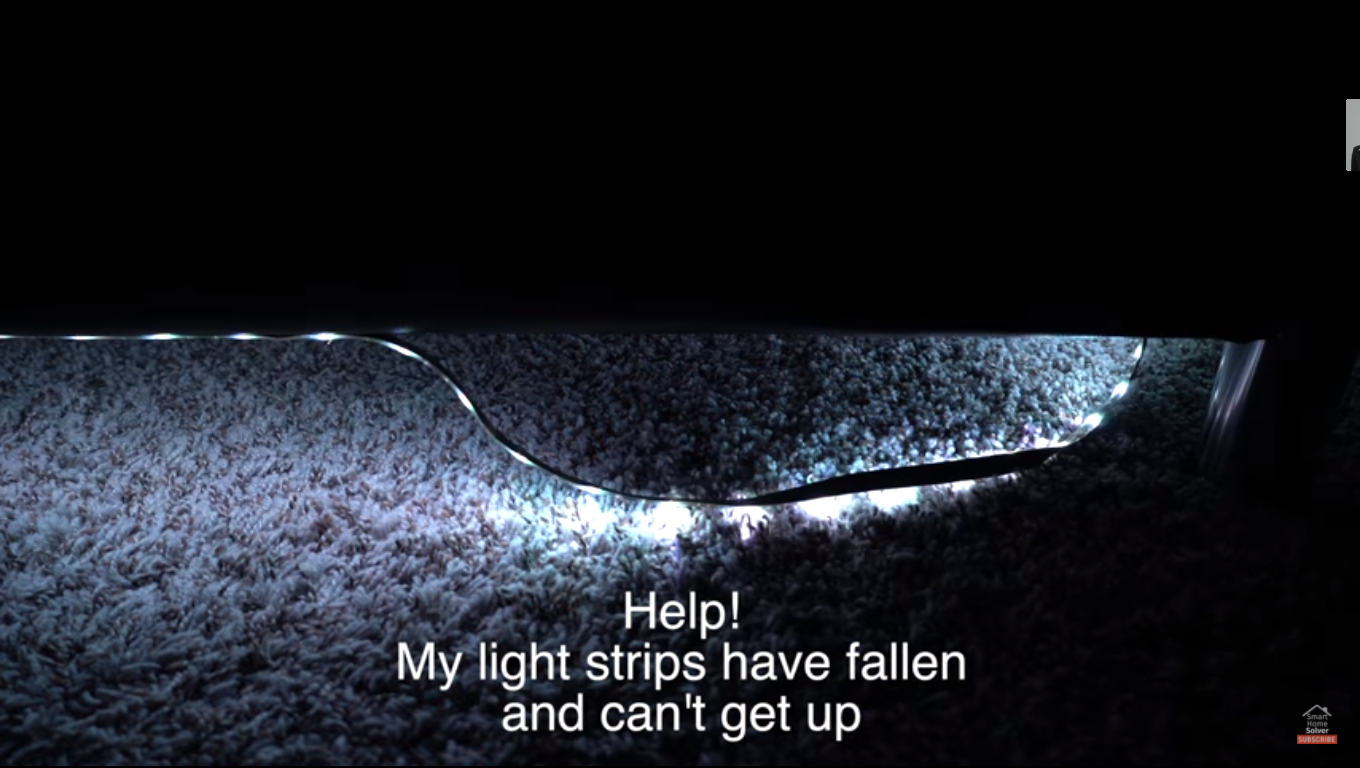 That's okay because it's really easy to secure again.
I have some helpful tips that I found as well as some suggestions by you guys that I'll share as well. Most light strips come with 3m double-sided tape attached, but after some time they can lose their stickiness, especially if you move them or if someone else moves them.
So I'm going to show you a couple of things you can do to help him not fall down. In the first place as well as a couple of solutions you can do to hang them back up.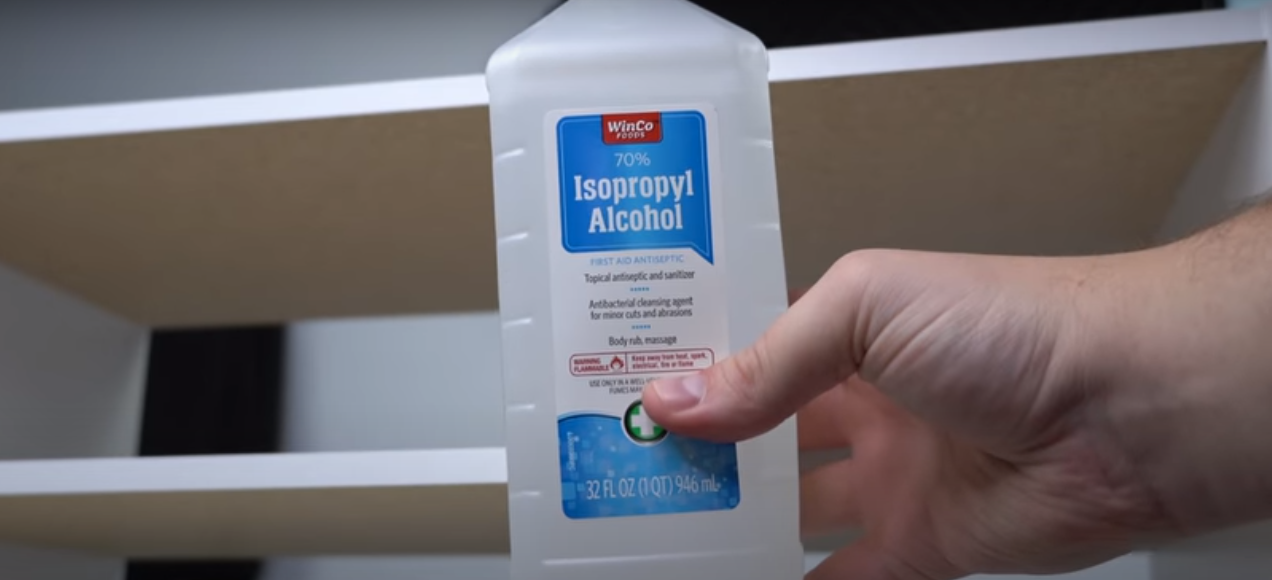 The first is really simple, and that's to use rubbing alcohol to clean the surface before installing. If you think you can skip this and just brush off the surface with your hand, don't. Using rubbing alcohol will help remove dust and oils allowing the double-sided tape to stay up longer.
I do this for any adhesive I use around my house even the 3M strips. I used rubbing alcohol before putting up these acoustic foam panels with the 3M strips, they've stayed up great.
The second tip on helping led light strips not fall down is how you install light strips on a corner. The edges and corners of light strips are usually where light strokes start to fall down first.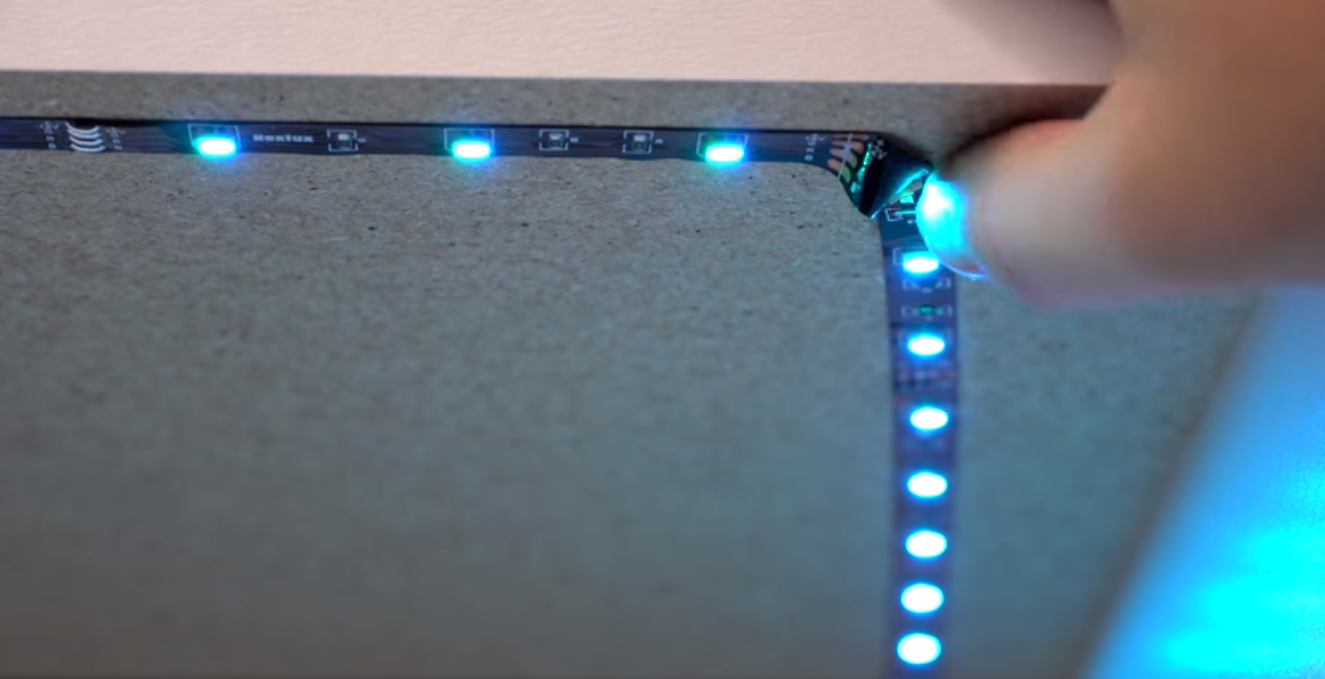 If you just try and bend the light strip to make a 90-degree corner, then it's gonna cause the light strip to fall down faster. That's because there is more air coming in contact with the stickiness of the light strip, and there will be more tension in the light strip because it's trying to bend back.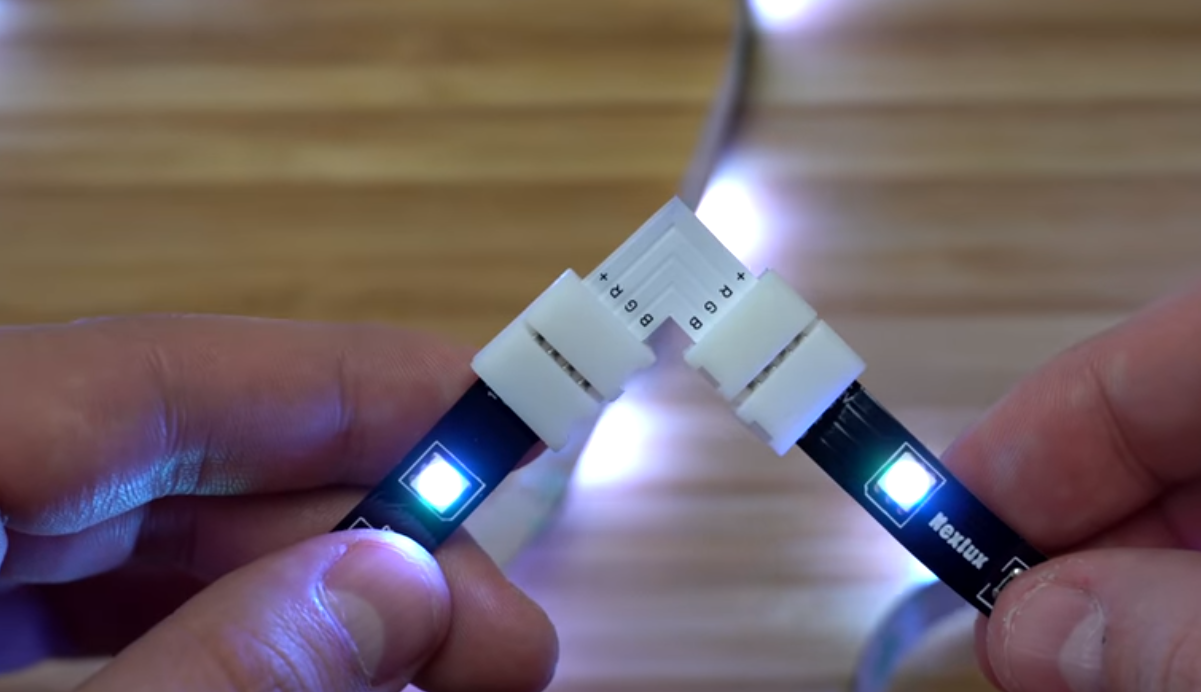 To solve this you can cut the light strip and get corner connectors. I'm not a big fan of this solution, because cutting a light strip is annoying. You have to figure out which connector to get, and if you get waterproof light strip connectors when your light strips aren't waterproof. Then they won't fit.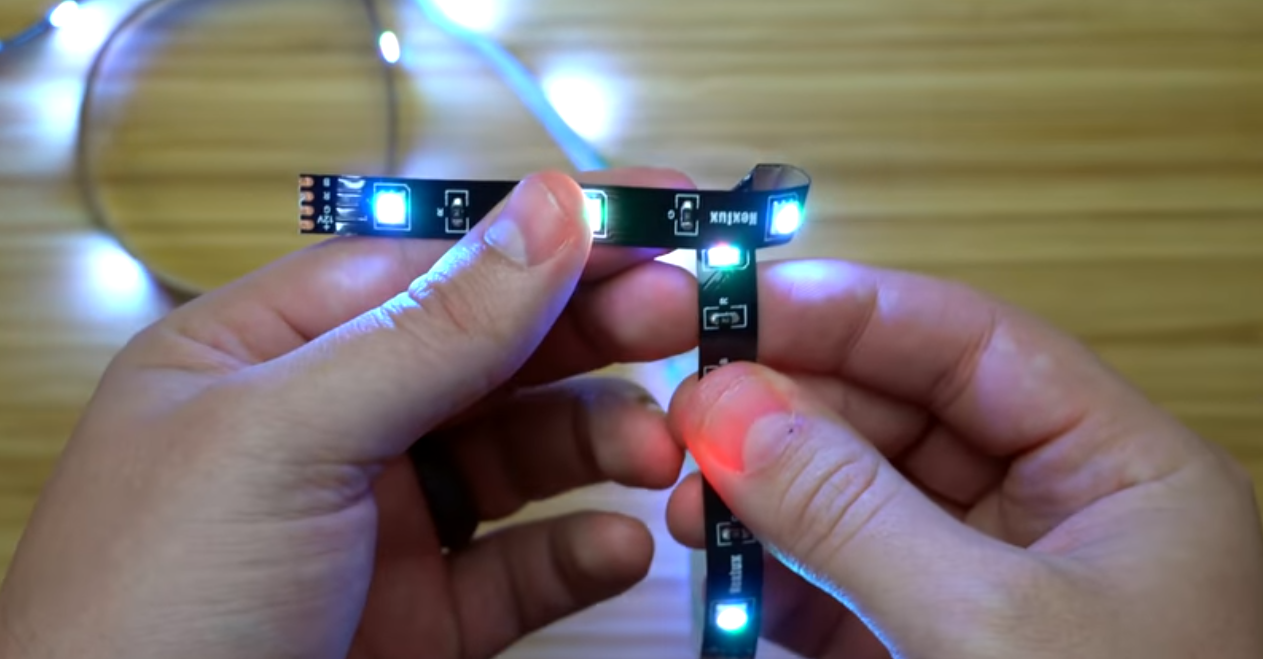 The other solution suggested by the user just sends it is creating a loop with the light strip. Thanks for suggesting that you guys always have really good comments and I appreciate that. Instead of bending the light strip in the direction, you want it to go, bend it in the opposite direction and keep going until it forms a loop.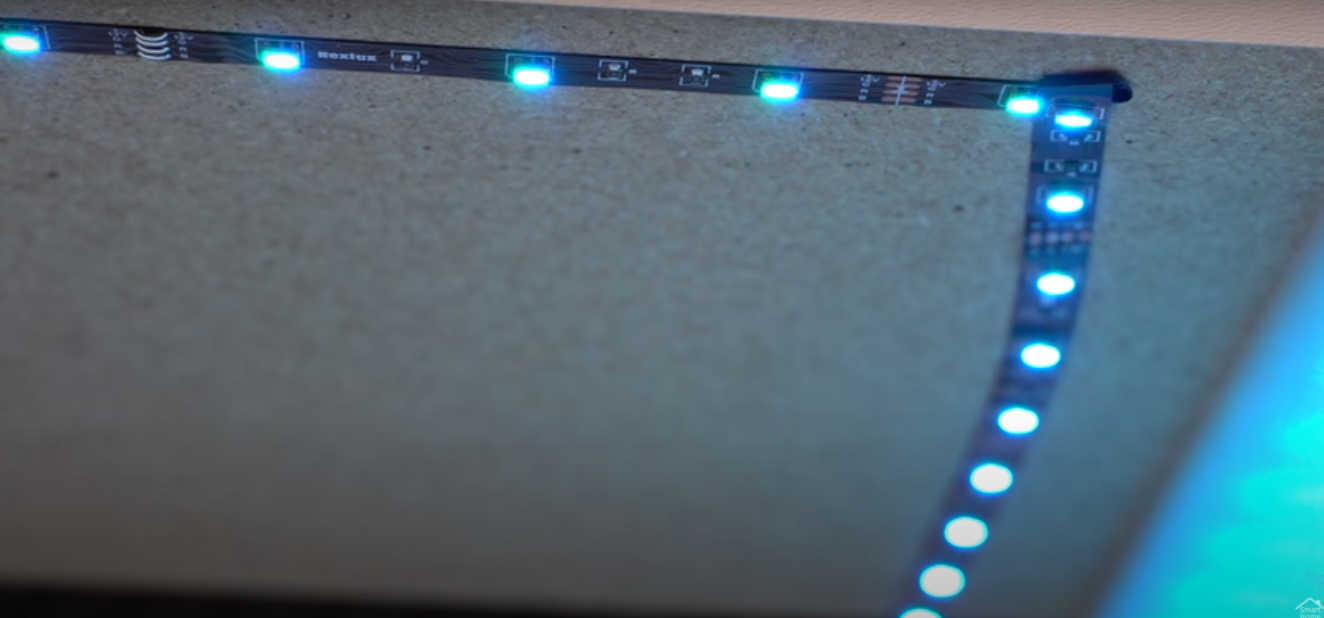 This will make it so there isn't tension in the light strip and it will sit more flush with the surface. Doing this is going to help the light strip stay up longer without needing to cut it or buy any extra connectors.
Now if you did everything right to install them but they still fall down, here are a few things you can do. I'm gonna first to pull down the light strips which doesn't take much force since the double-sided tape that comes with it isn't that strong.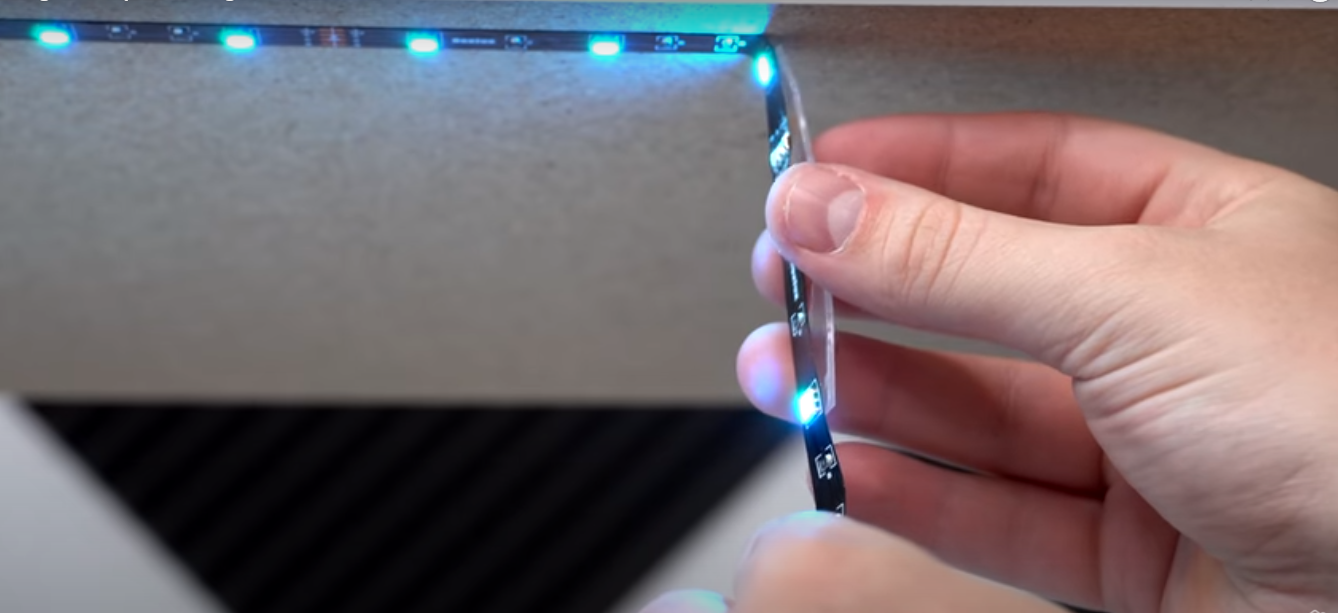 One option is to buy some double-sided gorilla tape and add it to the parts that have started to fall. It's about seven dollars for a roll which isn't too bad because this stuff works really well. I cut off a small piece of tape and then cut that in half long ways since the light strips aren't that wide, stick it to the light strip.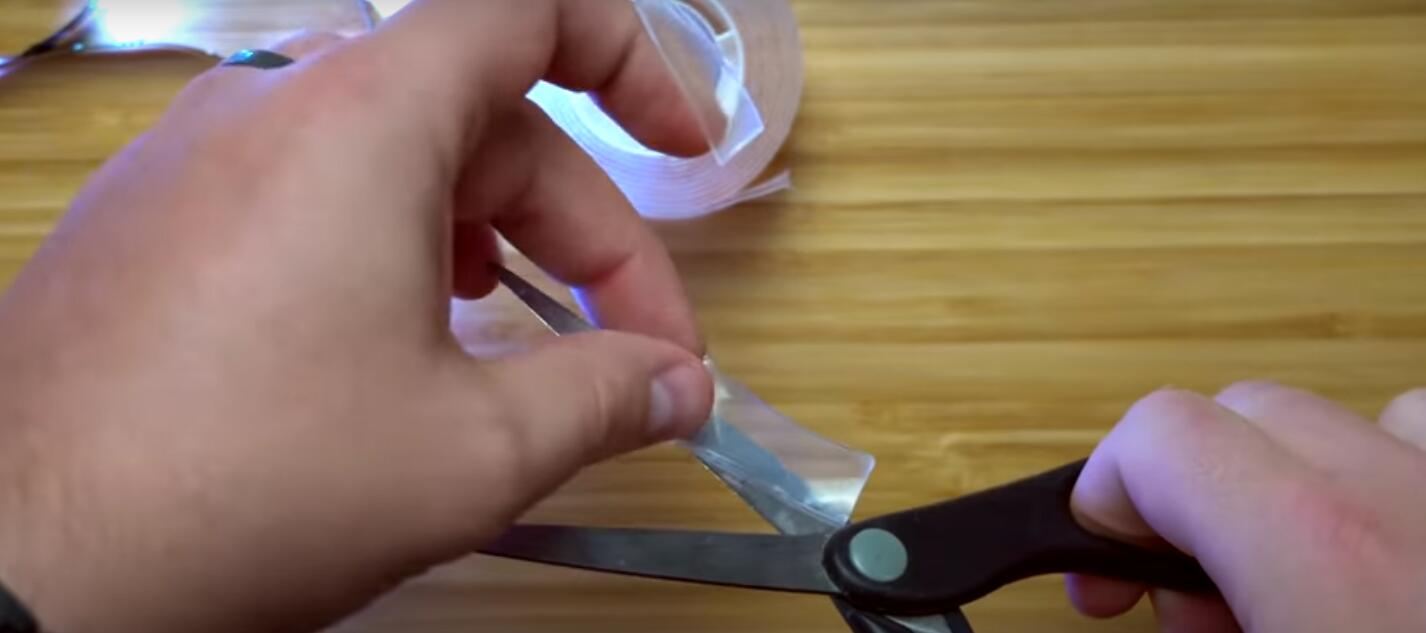 And then the most difficult part of this double-sided gorilla tape is how long it took me to get the plastic adhesive cover off. I don't have long fingernails so that could be why.
After I got it off and attached the light strips, it was rock solid. I pulled on the corner and it was much more difficult to pull down than the original light strip tape. This stuff is way better than the double-sided tape that comes with the light strips, the tape is also stretchy so it came off the surface really easy after pulling it down and it didn't leave a sticky mess.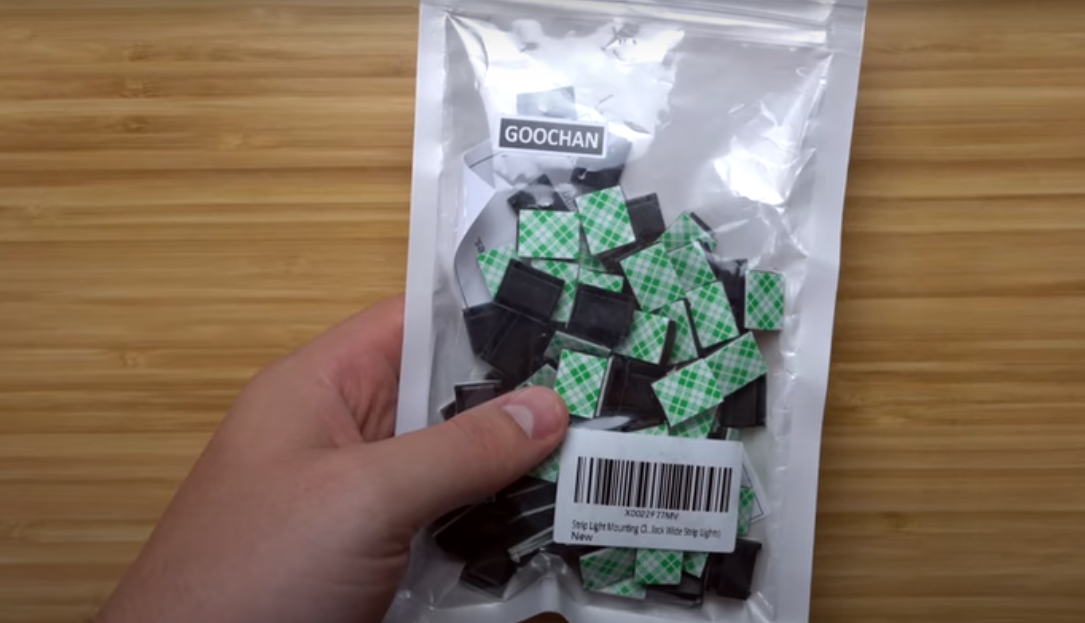 I also bought some mounting clips, these are much faster to install compared to the gorilla tape since the adhesive cover is easier to peel and I didn't need to cut anything.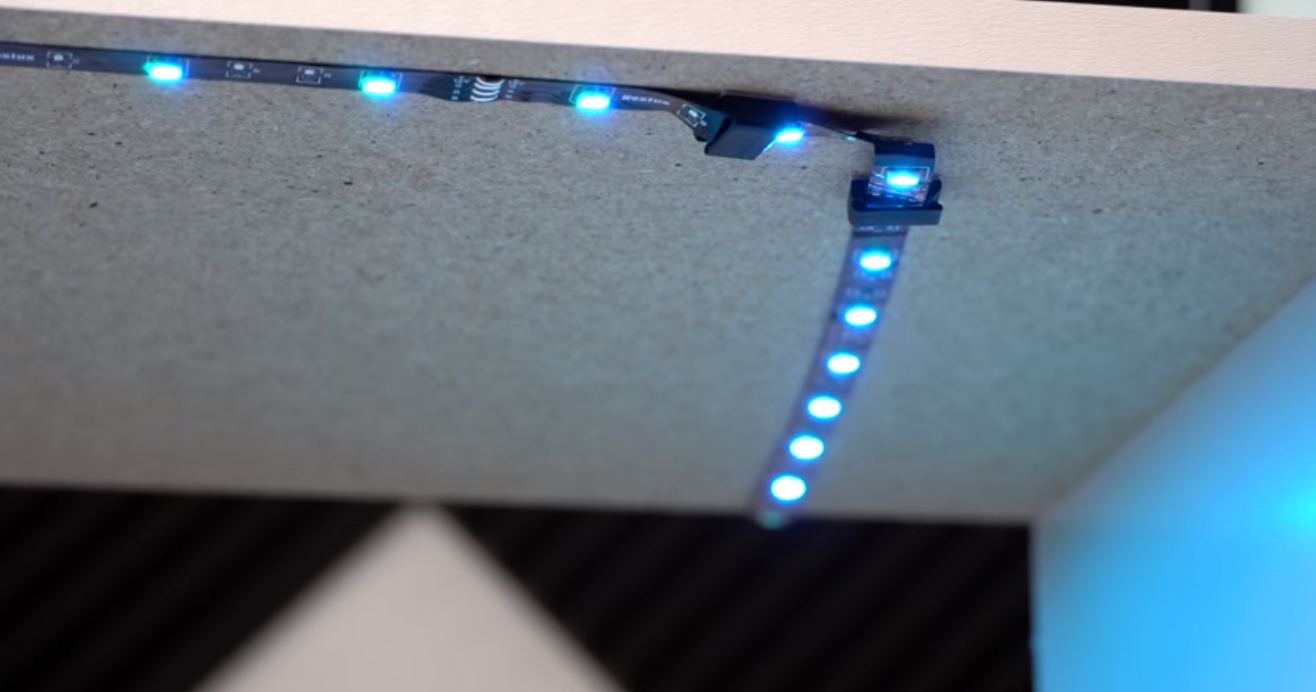 They also held up the light strips really well and I couldn't get the light strips to fall down. With the clips instead of the livest rose which has been eclipsed and fall out of the clips.
These clips stuck on to the surface extremely well. Actually, too well, because it was really hard to pop them off when I did the sticky parts were left on. So if you plan on using these mounting clips, they're gonna work great but plan on leaving them there for a long time, like forever.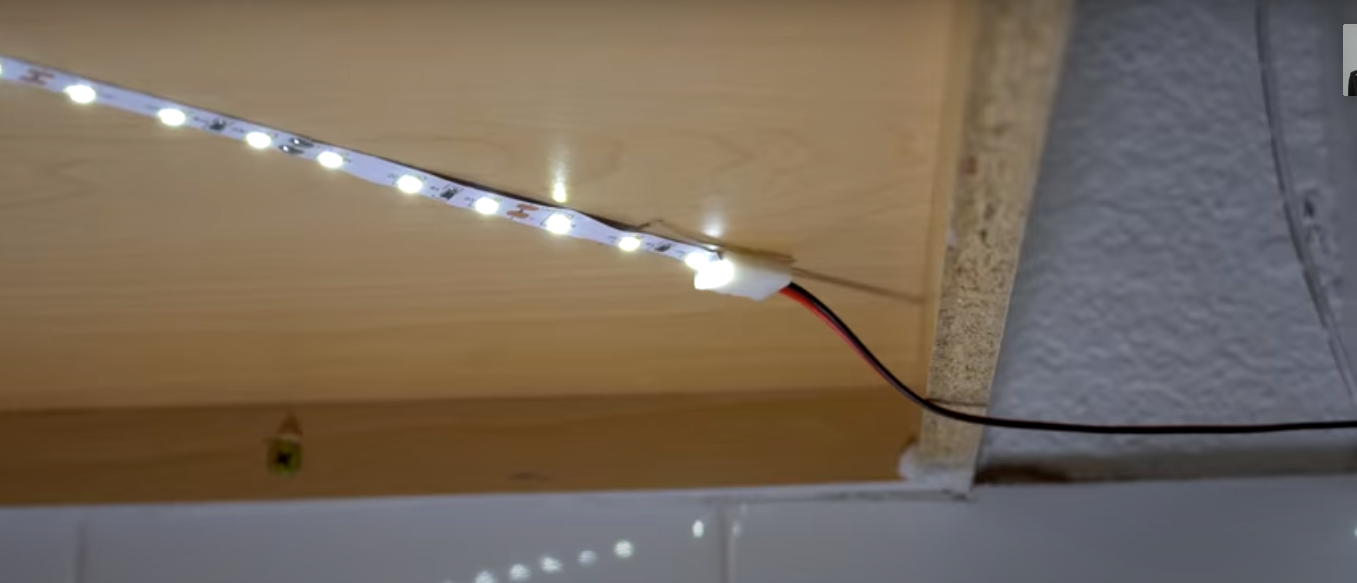 I used the double-sided tape to fix the light strips under my kitchen cabinets, I also use the clips to picks the light strips under my bed.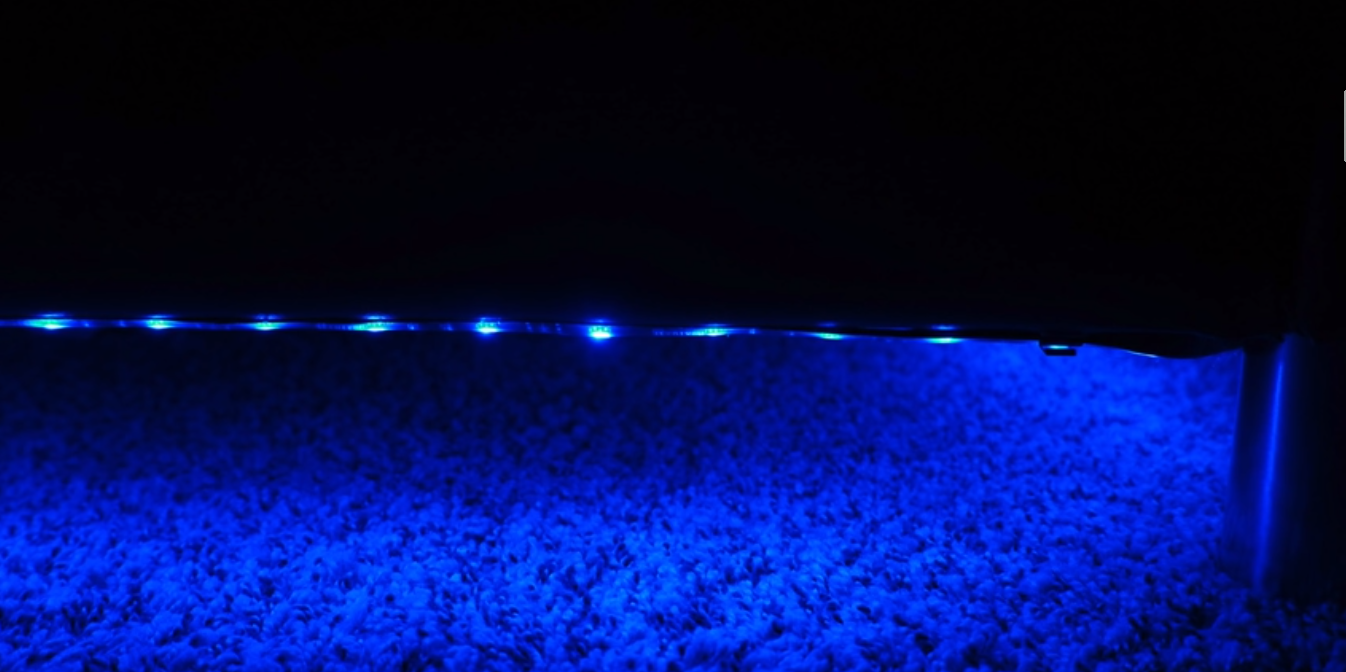 Now I can dig up old use light strips and put them up in new places around my house.
So if your light strips fell down or you plan on moving them, hopefully, these will be some good options for you to hang them back up.