Have a good monday everyone, today , let's talk something about the led strip light ageing test.
As we all know , the least but most important job is ageing test before the led strip packing to ship .so why we need to make ageing test ? It is necessary to check if all the led chip are of good quality , and to avoid the led chip Dim light, flashing, fault, intermittent light, dead led and  lack of solder. If we don't make the ageing test , the led strip light led chip will not have long lifespan as we expected , which will lead to many problem in the early use , in this way , it will increase the factory's production cost .
The ageing test for led lights has many range of test , such as temperature adaptability test, Analog voltage area impact test and destructive test, test the driver and current , voltage change test . For flexible led strip light , we normal test its dead light , so how long the ageing , as usual, the longer the better .it depend on the led chip quality . for ordinary led chi,  takes more than about 48 hours ageing , for high quality led chip , it just need less 24hours or one night is ok .
Derun offers the high quality led chip flexible led strip light , so we often just need to aging 24hours is ok , for the urge order , sometime , the ageing test is one night . We will put the led strip light on the ageing rack to ageing , just like the picture as below :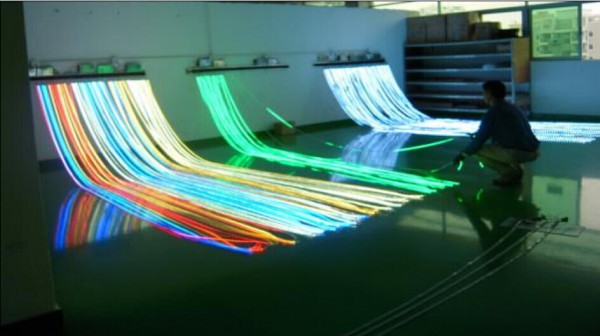 So when you order Derun's strip light led , please do not worry about the quality . just go head to buy it 🙂