Led strip PCB has 3 kinds,  white color PCB, black color PCB, and yellow color PCB.
The White color PCB led strip is the most popular one for clients .they application on indoor and outdoor decoration lightings.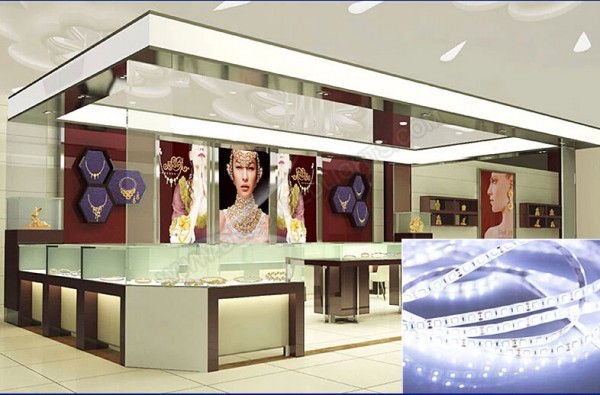 But some special fields must need the black PCB led strip. such as the Car and motorcycle decorative lighting and edge lighting.
Recently, I received some requirements from our USA client who asked something about the black PCB led strip light. He told me he must need the black PCB instead white PCB to install, I feel confused why it must be black? then my client says he installed the strip on the ceiling of the motorhome, the RGBs are on the inside behind the mirrors. he tried a white PCB before, but it looks very bad. It must be black so that when the lights are off, it blends with the black interior of the light fixture.
Below is the picture he installs by using our black PCB led strip: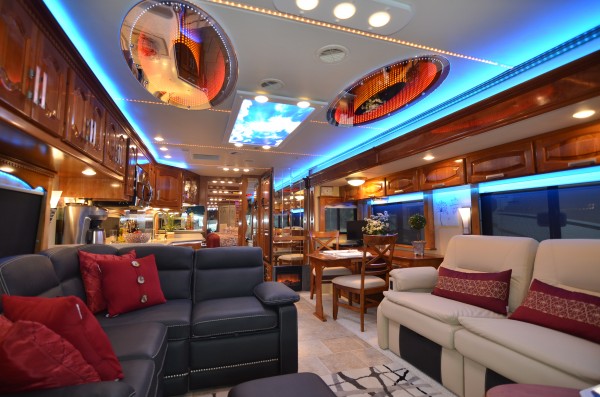 In the picture, edge lighting is a sky blue color led strip with black PCB . and RGB led strip in black PCB is on the inside behind the mirrors.
Is it looks wonderful, right? Would you like to have a try the Derun led strip light?