Have you ever think about a question? why the food still get bad when put into refrigerator, if  i say ,Maybe it is just because the lights in refrigerator is not bright enuoght, so  you can't see them and forget to take it out to eat , which lead to keep a long time then get bad , is that reasonable ?? I think it is the one of the reasons.So in order to avoide the prblem , you should consider to install some led strip lights in the refrigerator to enchance the brightness .
So how to install the led strip light in the ice box ?firstly , you need know where is the internal power connection wire in the refrigerator, then you will need a DC12V power supply with plug and few meters waterproof led strip light and a lamp holder converter.
According to the size of your refrigerator , You can cut the led strip light in the length you need .one end of led strip light  connected it with power supply is ok . If you let the existed lamp in refrigeator and led strip light light on and off at the same time , you can split the power wire into 2 ways , one connected with lamp, one connected to the refrigerator internal power. In this way , when you open the referigerator , the lamp and led strip light will light on at the same time , when you close the referigerator , they off at the same time. in this way , you will no need to add addictional switch, and it will not take away much electric.
So now , you can see , the refrigerator is brighter than before .you can't missing the food again.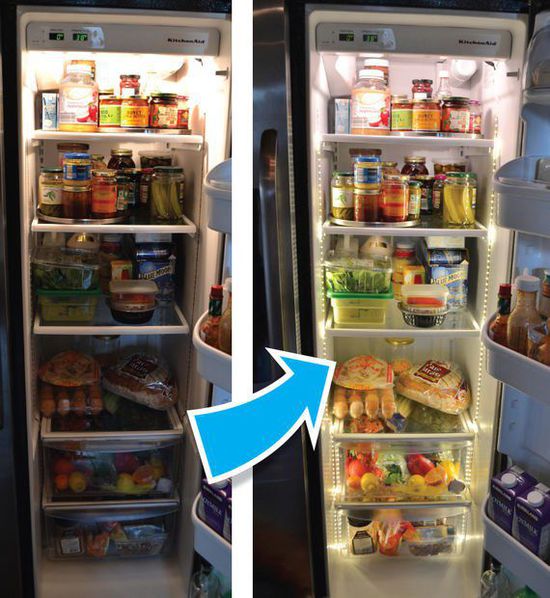 how do you think of it ?? after reading this artical , would you like to have a try , and go back to install led strip light in your referigerator , to get it more bright?