In  last artcle , we were talking about the desktop type power supply for 5 meter led strip light . Today  ,Let's learn about the aluminum body led power supply.
Aluminum body led power supply , we supply them from 12w to 800w , 12 v and 24v is available .now i would like to list some features of this kind of led power supply :
Ac input voltage range chosen by switch
Small volume, light weight, high efficiency
Protections: short circuit/overload
air cooling
With the boot display (light emitting diode)
100% full load burn-in test
2 years quality guarantee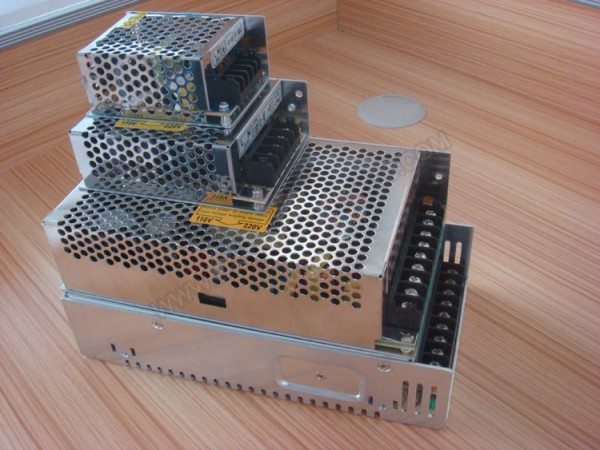 As we can see from the picture , the aluminum body led power supply has more than 2 channels for input and output , so if you don't want to light up each 5 meter led strip use one power supply , you can choose this kind of friver. You can light up the mini rolls of led strip is 3 roll in parallel as long as the power enough. So if you buy this power supply , all led strip light you need can be leave wires on both side.
The advantage of aluminum body led power supply is high power but better heat dissipation effect. what's more , we can custom made according the connection way you need.