Happy Saturday.
Today , I would like to talk something about the function of UV led strip light . As we all know , the UV led strip light can be use in printer , it has anoyther function is use for money detection .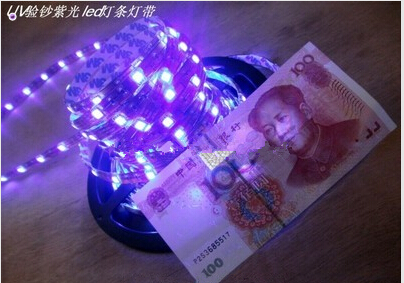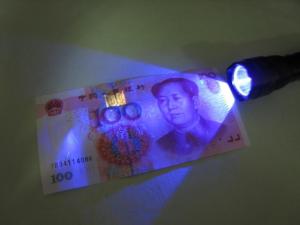 the UV led strip light we supply at wavelength is 395-400nm, it is 5050 60leds/m , both nonwaterproof and waterproof are available.
Yesterday , i received a feedback from my client , he told me the color of uv led strip is blue color , not uv . in fact , it is normal phenomenon, at the beging the color of light looks a littl blue, but after you lit up them for 24 hours, it will turn to uv color , at this time , you can use money to test .After i explain to my client , he understanding well and get the result he want , the ligth use well for money detection.
If you have inquiry for uv led strip light for printer , for ink dry , for money detection, please feel free to send us email , we will offer you good quality Flexible uv led strip light with good price .