Few monthes ago, i received a feedback from one of my client , who from Spain. He bought led strip light from us . the order he placed was amber color led strip light, which also call orange color led strip light .He told me this amber color led strip light color temperature is not correct , it should be 2400k , but in faxt not . At that monment , i also feel confused , why the amber color is not 2400k ? But the answer come out soon which make me understand well.
Now i would like to share the reason with everyone :
Amber led strip, It is a 5 meter roll flexible led strip light , use smd 5050 led chip , 60leds per meter , 14.4w per meter . 10mm width pcb . like this :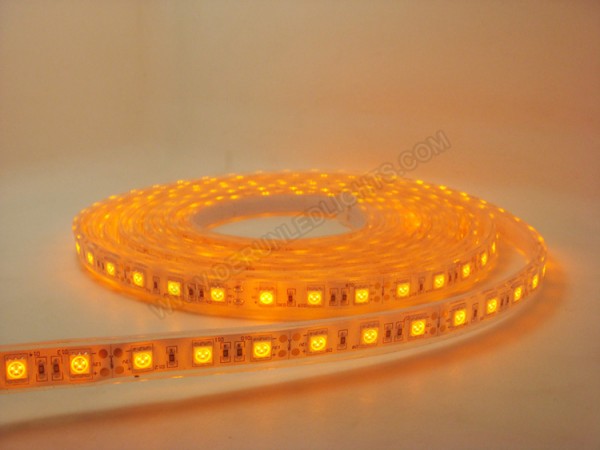 but when we say about amber , organge , red , green , blue , yellow led strip light, we refer it to its wavelength. not color temperature . when we say color temperature , it refer to white or warm white color. They are the difference concept. So that's why my client test the amber color temperature and told me they are not 2400k. because they are not the same points.
So when you need amber color or orange color , just tell me it is orange /amber led strip light, Do not say 2400k , otherwise it will looks a little difference color when strip come out .