Good news! DERUN can provide battery operated led strip light now!
Can offer all colors led strip light, white, warm white, rgb, red, green, blue, yellow and other single color.
Battery operated led strip light is more convenience than normal led strip light.
You do not need power supply and plug, just need a battery box.Please see the below picture: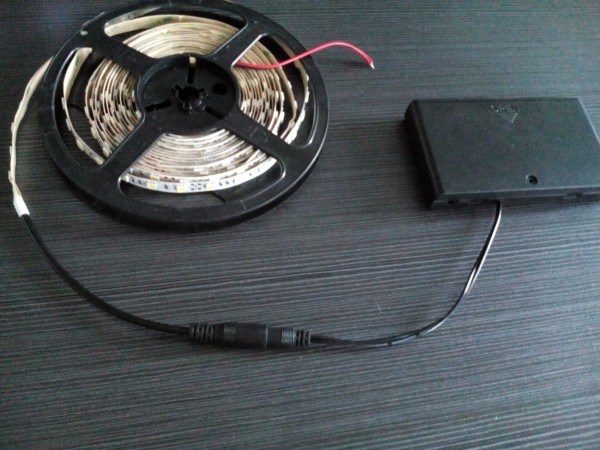 You can see the battery box is small and easy to carry. It is very convenience.
Need 8 pcs 1.5v batteries, the batteries is very normal and easy to buy it.
You can only purchase a battery box with led strip is OK. You can buy the battery in your local country.
Because according to my experience, some customers do not want to use power supply or think the power supply is
too heavy, so the shipping fee is very expensive. And if you want to go camping, you will find a power supply is no way to light up the led strip.
So, at this time, battery box with led strip light is a good choice.
We can make the battery box with DC connector or red and black wire on one end,so in order to suitable our led strip light.
Usually our led strip is DC connector on one end or red and black wire on one end.o, in order to connect battery box and our led strip convenience,we also make DC connector or red and black wire on battery box.
For the single color led strip, please see below picture, you can connec led strip with battery box directly. After connect led strip and battery box, and then turn " on", the led strip light is on, turn " off", the light is off. Very easy.
Also can connect RGB led strips. You need connect led strip to controller, and then connect controller to vattery box.Then use remote controller to control RGB led strip light.
Please see below picture.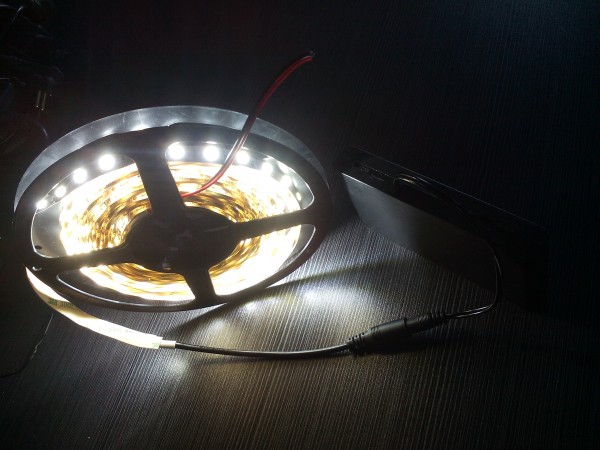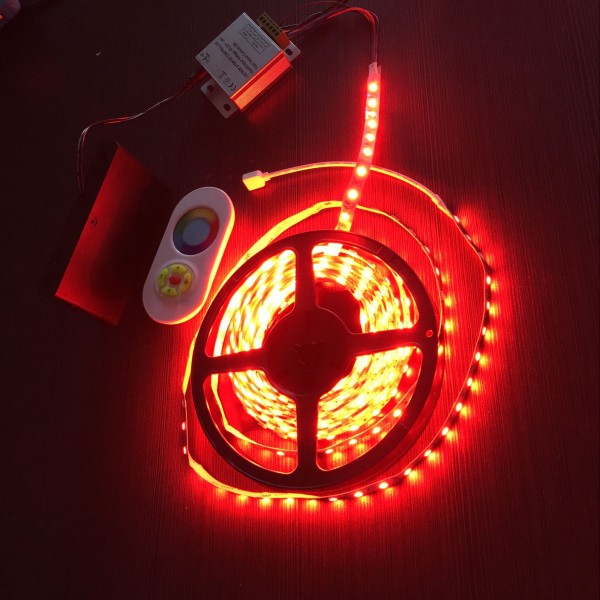 Are you interested?
If you are interested, welcome to contact us!