Hello , welcome to share Derun news on monday , This is Linda .
As all of us know, the Chinese new year is coming soon ,and we will have holiday from 4Th Feb.So before we have holiday , we make most use of the time to updated our website.Of ourse , we have tell everyone about this in our previous article. but today , i would like to talking something about the part called client project.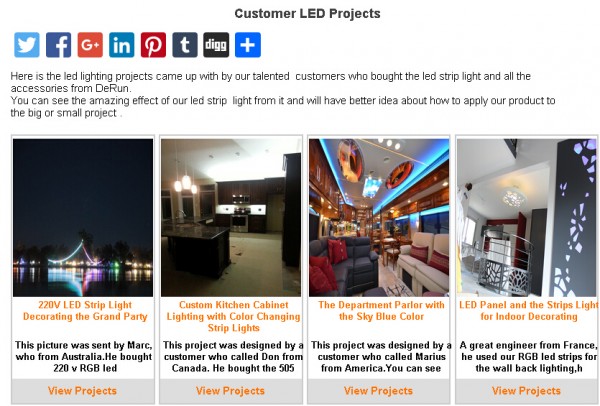 In this part , we had collected all the installation pictures, decoration pictures and project pictures of  our led strip  light from our clients. The led strip light also inculding 12v flexible led strip , 12v led rigid strip bar and 110-240v led strip light . We would like to use the real-life case to show everyone what products we specialized, what our products application to. 
Also from this part , we can let our regular client know they are very important for us , we would like to share their good job on our website , another hand, we can help more newers to learn more about our products. it is a good idea. do you think so ?