Good Monday . It is Linda to share Derun news to you .
Recently , there are some clients require about UV black light led strip light from us. One of our clients from Bangladesh who want to buy the UV led strip light for his printers.
The UV led strip light we supply is 12v 5050 60leds/m , 14.4w per meter , 10mm pcb. waterproof and nonwaterproof . the most important for this UV led strip light is its wavelength at the range of 390nm-400nm. This is also the reason why clients buy it for printer . We sent the sample to client in 2 days, and now he is going to test the sample . I think our UV led strip will work good for his machine.
Why the UV light can use in the printer ? Is it because the UV light looks beauty and attractive ? Now i would like to explain to everyone the reason .Because on the process of printing , the  printer nozzle will sprinkle the ink to the surface of material , at this time , the uv light will emit heat to cause chemical reaction with the photosensitive agent of ink , then will make the ink dry fast . that is say the uv light can  curing the ink and shorten the curing time , improve the printing speed of printer .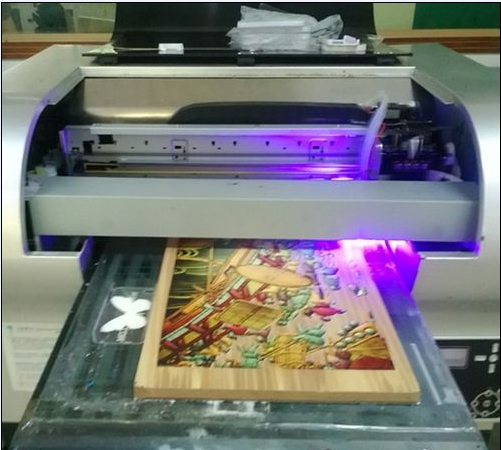 In next sharing, i will tell everyone the advantage of using UV light for printer .