What's the best glue for led strip, (flexible led strip and rigid led strip )??
The casting glue for led strip normal has 3 kinds, they are epoxy resin glue, PU (polyurethane) glue, and silicone glue.
So what is the difference between them?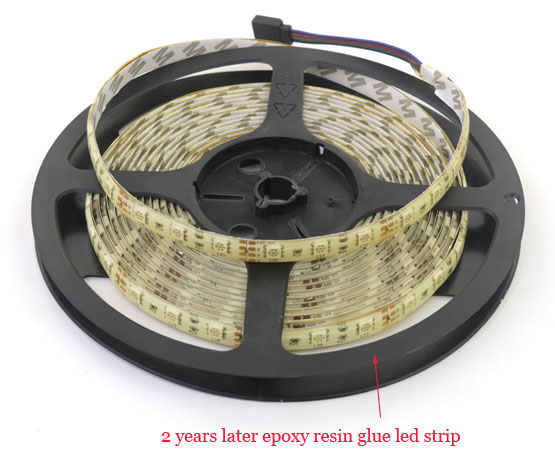 The epoxy resin glue it has a large share on the market because of its low price, Good maneuverability, and lower toxicity.
But there is a fatal flaw in its molecular structure, it is easy to turn yellow. Yellow degeneration resistance is poor and Low-temperature resistance is poor.
when put the epoxy resin glue led strip work under the -30℃, it will make the led strip decline its flexible, and tender, easy to damage.
which will cause many inconvenient during the led strip light working.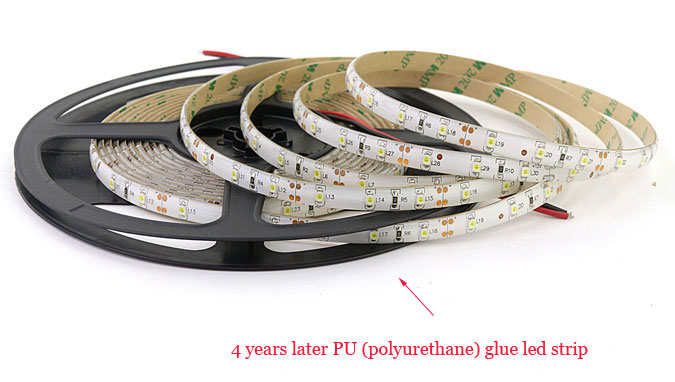 The PU (polyurethane) glue is better than epoxy resin glue because of its good Yellow degeneration resistance, good Low-temperature resistance.
However, its price is higher as well as the toxicity. When solidifying the PU glue, it will lead to some low molecular compounds, which is toxicity, it is bad for health when workers inhalation.
So it is not better to operate in a workshop, That's why it has less share on the market.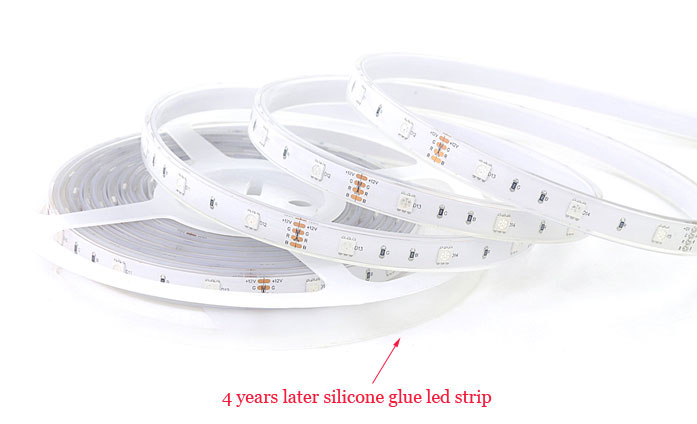 Silicon glue, including all advantages of PU glue and epoxy glue, which with good heat resistance, good low-temperature resistance, good yellow degeneration resistance, and low toxicity.
The glue will not change yellow to use a long time and also a good smell.
Now, most suppliers are using this silicon glue for led strip light, or for more high quality led productions, which are thought highly of by the customers.
Derun lighting offers the silicon glue covering flexible led strip light and rigid strip light, which is in high quality, long lifespan, our products are popular in Europe and America market. If you want to get a sample for the test , welcome to contact us!