Derunlights.com offers new IC led strip light, Model number: Sk6812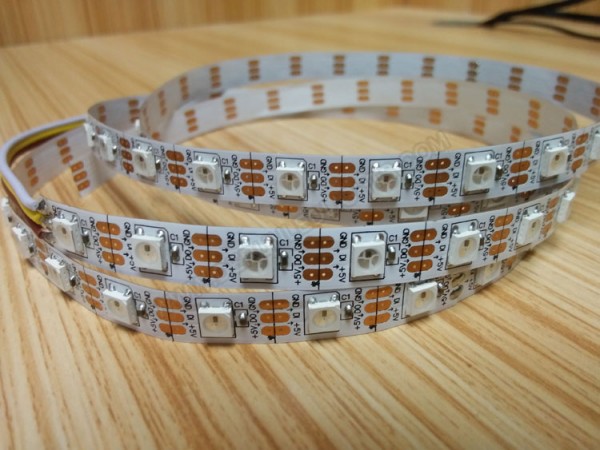 It is a 5v ic led strip light, each chip is addressable.It is 5050 60leds/m .10mm width PCB , 14.4w per meter  ,72w  5meter one roll .
It is compatible with all WS2801/WS2811/WS2812B/WS2812S IC, which means it can work when you use any controller of WS2801/WS2811/WS2812B/WS2812S LED Strips. So if you are looking for any of the WS2801/WS2811/WS2812B/WS2812S LED Strips, you can use this new technique led strip to replace it. The price is also very competitive.
This new IC led strip light also have many advantages:
1.Good selling
Each chip addressable
3. New technique
4. Compatible for kinds of  IC
5. 84leds/m is available
you can use this kind of 5v addressable led strip to make the indoor decoration, large scale backlight, window display lighting, building contour decorative lighting, and ad.signs.
Which controller can be used? You can use the sd card controller to make led strip change color. You can make programmed to the controller, then can realize the controller effect of the led strip. as below are the sd card controller :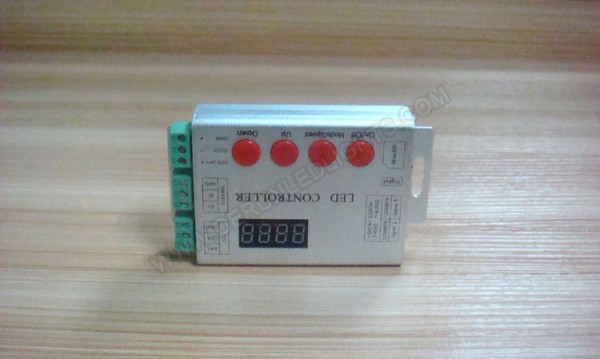 Now the addressable led strip light is the tendency to improve to smart function, which also can work with a cellphone, Bluetooth, and I believe Derun also can publish a smart led strip for everyone in the sooner future!