Today is weekend , hope everyone had a nice time .
Today , i would like to give a brief introduction of RF controller for you .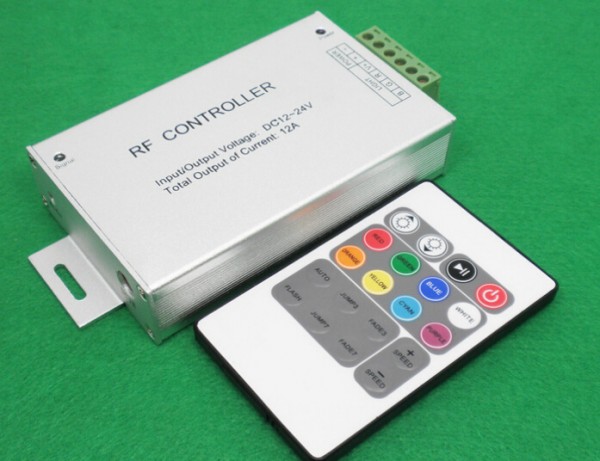 LED RF controller adopts the advanced micro control unit, it is used for controlling a variety of lamp whose
source of light is LED. For instance, point source of light, flexible light strip, wall washer lamp, glass curtain wall
light and so on; At the same time,it has many advantages such as convenient connection, simplicity to use and
others. According to actual need of customers, it can carry out jumpy changing, gradual changing,stroboflash
and other effects of change.
As below are the Technical parameters of this rf controller :
● Working temperature: -20-60 ℃
● Supply voltage: DC5V, 12V, 18V, 24V <optional> (for orders specify voltage)
● Output: 3 channels
● Transmission/receiving frequency : 433MHz
● Remote distance: 10 ~15M
● Controller dimension: L128 Χ W64 Χ H24 mm
● Remote dimension: L85ΧW52ΧH7 MM
● Packing size: L145 Χ W95 Χ H50mm
● Net weight: 165g
● Gross weight: 205g
● Static power consumption: <1 W
● Output current: <4 A (each channel)
● Output power: 5 V: <60W, 12V: <144W, 24V: <288W
In next artical ,  i will show everyone its detail specification of  interface and its connection way .
Hope everyone have a nice weekend .