Everything need to be updated when they are progressed to some level, the same to our website.
Derun , established in 2011 ,is a professional manufacture of led products in range of best selling product such as led strip light to panel light . we started from dozen people to over 50 staffs. This hard but unforgettable process makes everyone in this company experienced in every detail of the product, production process, raw material ,installation way so and so forth.

Whenever our customers are interested in various led product, I will send the link of website to them for details. but there was big room to improve in the website before, the video ,the project ,the manual, for example. given the need of our customers, we have been doing something to improve it. We spend time to shoot the video , collect the data material and write the manual .So now, we have uploaded the video and filled up the blank of these tap.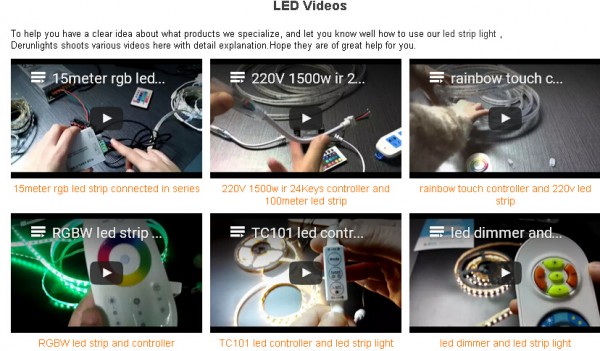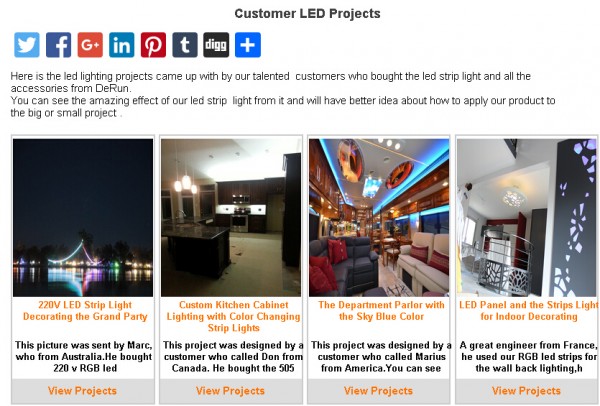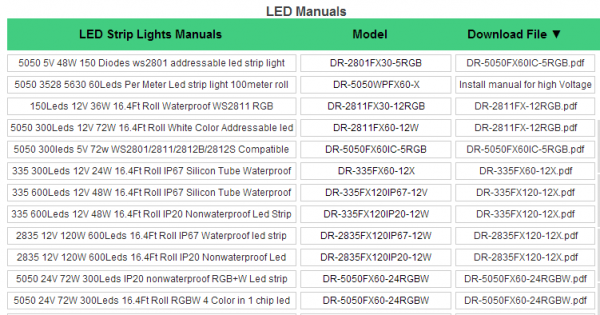 All we have done is hoping that our customers have clear idea how to use our product in case where they are not familiar with led strip light. Hope they are of great help for you and welcome to visit our website.